It took me 20 years to appreciate getting incrementally better at things
Live free, yarn hard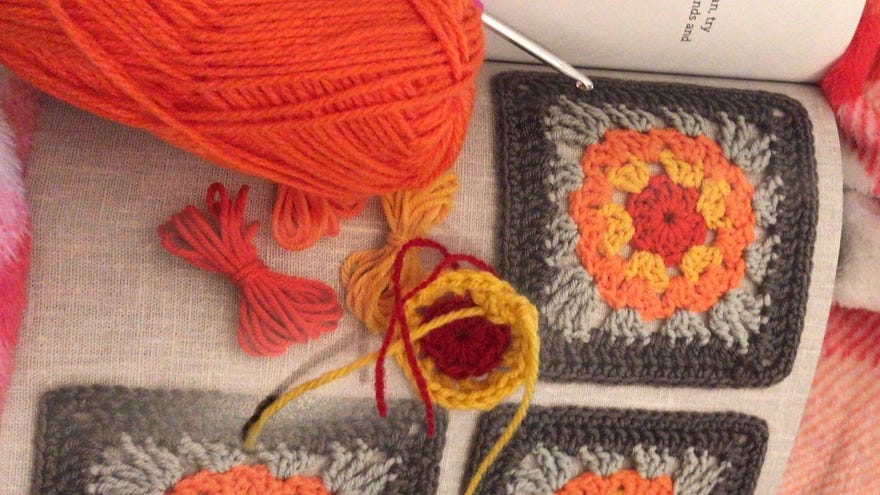 I'm not very good at doing things. Sometimes when I am walking in the street, I almost trip over bits of nothing. I will just stumble over my own stupid flappy feet. But I can understand how things are supposed to be done, if I'm given instructions, quite well. Basically, information can go into my brain just fine, but then if my brain tries to transmit it anywhere else, it returns a massive error.
Because of this, when I was little, I was both a frustrating and a frustrated child. I imagined I would instantly be very good at any hobby I put my mind to, and when it turned out I wasn't, I would immediately quit (because I was, and am, also very lazy). My mum started making me a ballet leotard, but never got to finish it. I started drama club, and then didn't want to actually go into the room. I'm pretty sure my parents paid for karate gear and a guitar, which both proved useless. Although I suspect now that they may have indulged us quite a bit - my older brother once said he wanted to get into falconry, so they got him one of those big leather gloves that lets you hold a murderbird safely. I mean.
Read the rest of this article with an RPS Premium subscription
To view this article you'll need to have a Premium subscription. Sign up today for access to more supporter-only articles, an ad-free reading experience, free gifts, and game discounts. Your support helps us create more great writing about PC games.
See more information