It's Getting Interesting: Global Agenda Trailer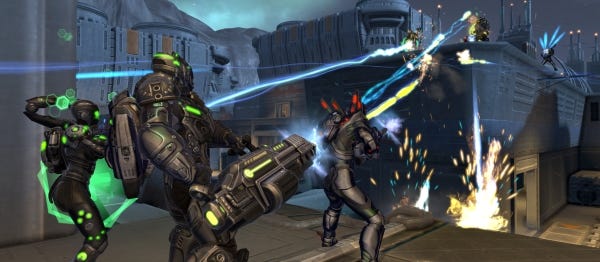 Global Agenda is out on the 1st of February! How did that happen so fast? The online spy game (although still no one has figured out what it has to do with spying) is a fascinating mix of traditional MMO and multiplayer shooter. This is a claim that's been made before, but when I played it at E3 I was confused to discover it actually seems to deliver this. I'm intrigued to see how it all plays out once it reaches its meta-game, which appears to introduce the third prong, strategic battles. Anyhow, there's a new trailer out to remind us all it's only a couple of weeks away, and you can see it below.
Look at the pretty colours!