It's Norn Week For Guild Wars 2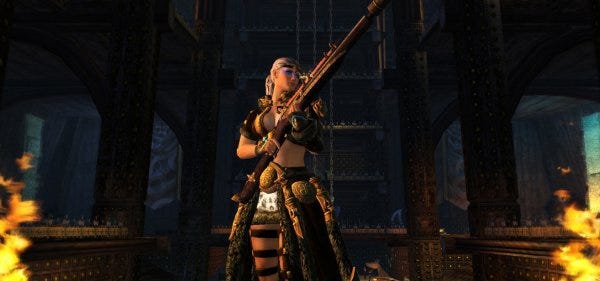 The Norns - handsome, snow-wreathed, shape-shifting northern types - have been confirmed as a playable race for Guild Wars 2, and ArenaNet are spending the entire week detailing them. Here's the first such entry, which explains: "Aside from their size and their ability to shape-shift into a powerful half-animal form, norn are defined by their unique worldview. They value glory and deeds of valor above all – they're just built that way. "The norn get famous or die trying," says Lead Writer Bobby Stein." Go, Norns, I say.
There's also a picture of a Norn with a rifle, as you can see above.