It's Portal 2, And It's Co-Op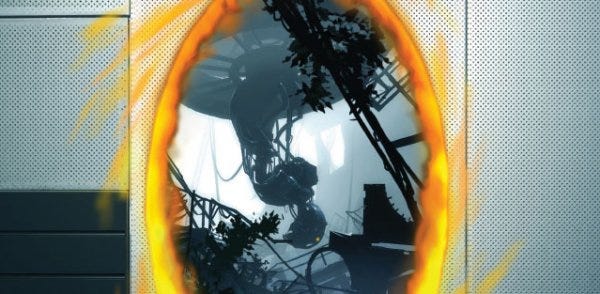 ZOMGPDATE: Apparently there's some kind of crazy co-op mode included, although the source is a now-edited GameStop description, so hmm.
As confirmed by the cover of next month's Game Informer. GI's Jeff Marchiafava says:
Our 12-page cover story gives you the first details on Portal 2's new gameplay mechanics, storyline, and some surprising new twists.
So no, they're not giving much away. Cheers to Pat for the tip. Official word from Valve saying the game is out "This Holiday Season", below.
VALVE ANNOUNCES PORTAL 2

Sequel to 2007's Game of the Year Coming This Holiday

March 5, 2010 - Valve, creators of best-selling game franchises (such as Left 4 Dead, Counter-Strike, and Half-Life) and leading technologies (such as Steam, Source), today announced Portal 2 for shipment this coming holiday season.

Portal was originally released in 2007 and earned over 70 industry achievement awards.

For more information, please visit www.steamgames.com
That gives us something to look forward to, anyway...