It's The Extremely Important Survey!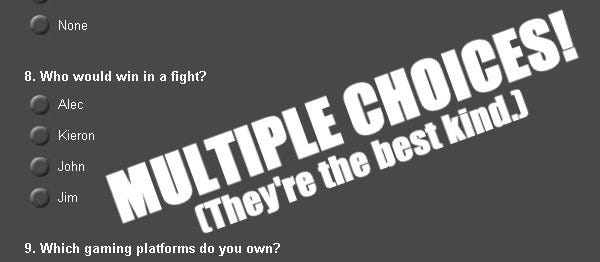 If you're as observant as you are handsome you will have noticed that we're trying to get things sorted around here so we can rid ourselves of the current questionable advertising and get in shiny, relevant stuff. That hasn't quite happened yet, and we need your help to make it so. I've made a lovely survey thing to gather the data we need about the RPS hordes, and I'd really appreciate any of you taking the time to fill it out. We're hoping it'll be the most comprehensive survey of a PC gaming crowd ever conducted, and it'll help us making RPS stronger, so that it can strip to the waist and wrestle with other, lesser blogs in a battle to impress the ladies.
Help us, Internet reading people, you're our only hope.