Jinkies: Alien's 'Meaningful And Terrifying' AI Encounters
Also zoinks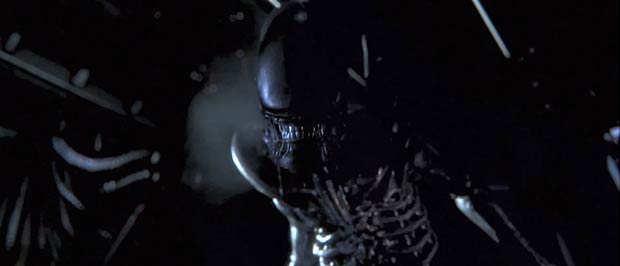 I was skeptical at first, but Alien: Isolation is shaping up to be quite the thing. Or at least, the idea of it is. It's just you and this perfect embodiment of predatory hunger, all mouth, claw, and other mouth. Some, say the game's developers, will try and confront it, but most will quickly learn that most life-expectancy-enhancing of all emotions: white-hot terror. So you'll run and hide and escape and evade. Survive. But how will all of this work? How do you design an alien that thinks for itself and slinks around in your shadow at just the right time? Go below for a video demonstration from Creative Assembly.
CA certainly seems to be on the right track, and I very much like the idea of unpredictable encounters that don't necessarily happen every five minutes or so. Games of cat-and-mouse are less about the moment when the cat is front-and-center, prepared to pounce, and more about when it's not. Tension and dread stand to be Alien: Isolation's greatest weapons, and it seems like CA really understands that.
Of course, conceiving an AI capable of that sort of subtlety and fully realizing it are two entirely different things. On the upside, the venerable Sir Brendan of Caldwell emerged from the spookiest ship ride since that one scene in Willy Wonka feeling cautiously optimistic. But meticulously pre-prepared demos are less-than-optimal measuring sticks for this sort of thing. Hopefully we get to see/play more sooner rather than later.
Alien: Isolation will be out late this year. I, personally, cannot wait to cry, hide in a locker for 30 minutes, and then immediately get murdered. If nothing else, that still sounds exponentially better than the grisly, torturous fate that was Aliens: Colonial Marines.