Jumpgate Beta Signups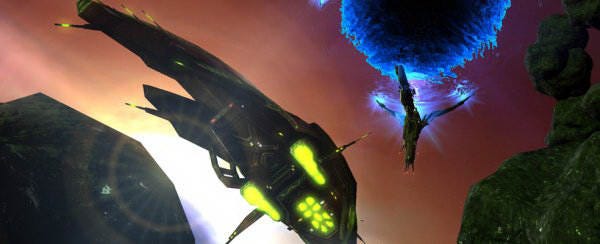 There's an outside chance that Jumpgate Evolution is going to be really good. Netdevil don't have the best track record but, well, there's just something about what we've seen so far that intrigues me. Not that free-flight space MMOs haven't crashed and burned before, or that it's ever going to supplant the many years I've spent in Eve Online but... let's just say I don't quite sign on to the idea that every MMO for the next five years is necessarily going to be a waste of time. If any of them grab me, it's likely to be this one.
Anyway, all of that waffling goes by way of announcing that the beta signups have started. I'll be in there as Eurogamer's embedded reporter, so I expect to see some of you in there too. For a little more information check out our recent Jumpgate Evolution developer interview.