Just Cause 3 Ignoro Gallery - Cool Guys Don't Look At Explosions
Check for eyebrows, walk away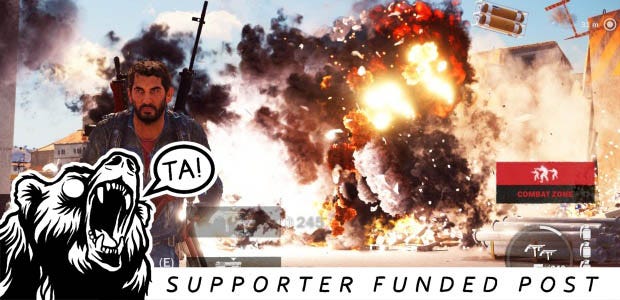 Well, it'a a tradition now. As with Just Cause 2, and this year's Mad Max, it is imperative that we gather together images of Avalanche's central heroes not looking at the enormous explosions they've caused.
You can click on these pictures and they'll become bigger pictures. You could say they... explode. (But you'd be weird if you did.)
This post was made for the RPS Supporter Program. Subscribe and your money will go towards funding great new articles and videos. Already a member? Thanks for your support!