Adventure Game Kathy Rain Released With Demo
Give it a go!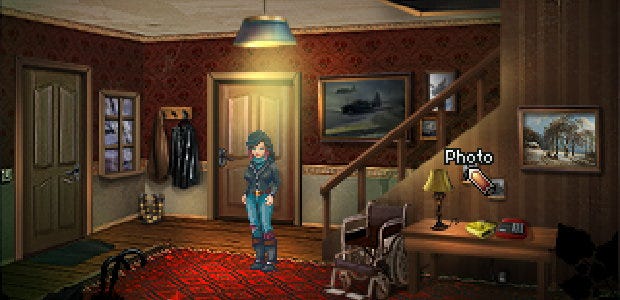 Kathy Rain [official site], a point-and-click adventure game about a journalism student in 1995 investigating her grandfather's mysterious death, launched today. John was pleased by the slice he played last month, and now it has a public demo so everyone can give it a go first. Here, look, the launch trailer explains more about the scrapes Kathy will get into after rolling back into her hometown on her motorbike:
I'm always up for unlikely characters becoming detectives. A Jessica Fletcher mask hangs on the wall by my desk (I say that as if we don't all have one?). Our John said after playing:
"The writing in these first few scenes shows off a dab hand, and immediately drew me into what feels like a pleasingly parochial tale, whose mysteries really could go in any direction, from the perfectly ordinary to science fiction, and I realise I'm okay with whichever."
Good-o! I'll give that a go myself once I clock off for the day.
Kathy Rain is £10.99/14,99€/$14.99 on Steam and £10.29 on GOG. Its site lists a load of other stores as well. The demo is on Steam (find the 'Download Demo' button in all that clutter) and GOG too.