Kingdom Hearts 3 ReMind DLC Guide - World List, World Order, Characters, Review Roundup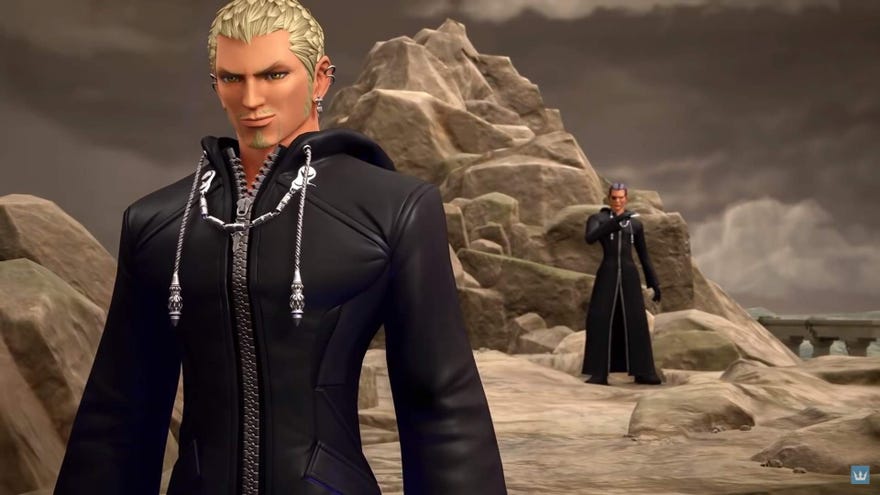 Kingom Hearts 3 is now finally out, and reviews for the game have already been published worldwide. In our guide to the hotly anticipated game, we'll be providing you with a Kingdom Hearts 3 review roundup, a look at what worlds feature, and what order you should be playing them in. Looking forward, let's take a look at the Kingdom Hearts 3 ReMind DLC that is set to launch later this year.
Alternatively, maybe you're after some help with Kingdom Hearts 3? In the list below, you can find a range of our very own guides on the game, helping you out through multiple worlds like Olympus and the Toy Box, as well as uncovering Lucky Emblem locations.
Kingdom Hearts 3 ReMind DLC Release Date
During the Los Angeles performance of Kingdom Hearts Orchestra -World of Tres, series director Tetsuya Nomura revealed Kingdom Hearts 3 ReMind, a major DLC coming Winter 2019. Not much was given in terms of details, though a trailer has now appeared on the official Kingdom Hearts 3 YouTube channel. You can watch it below. We've listed some key info on Kingdom Hearts 3 ReMind below:
New Keyblade and Formchange
Secret Episode
Paid DLC
Playable Roxas
Playable Aqua
Kingdom Hearts 3 Worlds list
Kingdom Hearts is a crossover series, blending the worlds of Disney and Final Fantasy into one, and the player will take on the role of Sora, alongside allies like Donald and Goofy. The group of heroes travel across various worlds, visiting various characters and interacting with them in personal quests and adventures.
The worlds listed below can be entered and explored in Kingdom Hearts 3, and plenty of Disney characters from the likes of Tangled and Big Hero 6 will feature in the game.
Olympus - the first world you visit is Hercules. You'll fight Hades and the Titans, and save Hercules and his pals from imminent destruction.
Twilight Town - Twilight Town returns to Kingdom Hearts, and it's looking better than ever.
Toy Box - Toy Story world also features, with Woody and the gang tracking down some missing pals.
Kingdom of Corona - that's right Tangled fans, the Kingdom of Corona is in Kingdom Hearts 3. It's easily the most beautiful world of them all, and has some awesome boss battles.
Monstropolis - Sulley and Mike are the next stop, with Sora, Donald and Goofy going through quite the transformation.
Arendelle - It's off to the icy world of Arendelle. Frozen has much more singing than we've seen from the series so far.
100 Acre Wood - Pooh bear and his friends are indeed in the game. It's a no combat area but don't let that fool you, there's still plenty to do and see.
The Caribbean - Pirates of the Caribbean is one of the coolest world you'll see in Kingdom Hearts 3. There's even a ship-sailing section.
San Fransokyo - Finally we have Big Hero 6. It's a sprawling metropolis where you can run up all of buildings and zoom around with Betamax
Kingdom Hearts 3 Review Roundup
In the list below, we've compiled together a brief list of reviews from multiple outlets on Kingdom Hearts 3.
Kingdom Hearts 3 Epilogue
The story of Kingdom Hearts 3 might be a little murky right now, with secrets and more to be revealed throughout the game, but we do know that there'll be a special epilogue section. Square Enix has already outlined DLC plans for the game, and the epilogue movie is due to be added into the game on January 30, slightly after launch, but you'll need to have beaten the main story of Kingdom Hearts 3 in order to actually view this epilogue cinematic.
Then the very next day, on January 31, Square Enix has said it'll be adding a secret ending video will be added to the game. It's unclear just how you'll go about unlocking this secret ending for Kingdom Hearts 3, and at the time of writing, this is all the information that we have to go on.
Kingdom Hearts 3 World Order - Which Worlds Should You Play First?
At certain points in Kingdom Hearts 3, you'll have the choice to go to different worlds, in any order. We recommend you check the battle level before going in, and head to the lowest level first. Beyond that though, we have some thoughts on where you should go first.
Toy Box or Kingdom of Corona? - the Keyblade you earn in Toy Box is easily one of the best in the game. We recommend earning this first.
Monstropolis or Arendelle? - we recommend doing Monsters Inc first, so that the difficulty stays consistent
The Caribbean or San Fransokyo? - Finally, we recommend going to The Caribbean first as you'll earn several items that will really help you in the Big Hero 6 segment.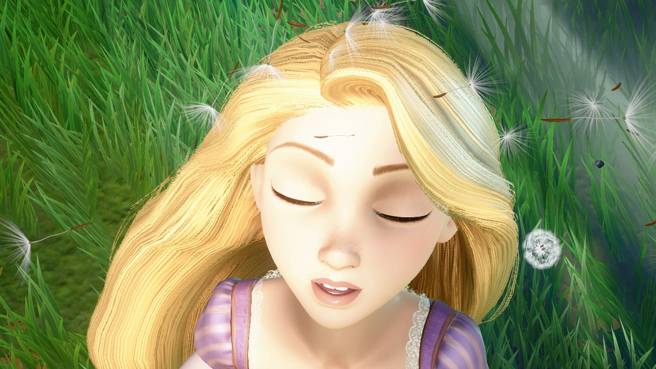 The world of Toy Story in Kingdom Hearts 3 was only just confirmed at the D23 Expo 2017, when a trailer for the game showed Sora and his party entering Andy's bedroom, where the Toy Story films traditionally take place. We then met Woody and Buzz, along with other Toy Story characters like Hamm and Rex, all of which will be featured in Kingdom Hearts 3 when it eventually releases in 2018.
It should be noted that, while Disney has acquired the licenses to franchises like Lucasfilm, Marvel, and Pixar, many of these won't be appearing in Kingdom Hearts 3, due to existing licensing deals, such as EA being given the licensing deal for Star Wars with Star Wars Battlefront.
Kingdom Hearts 3 will revolve around 3-person parties, but other characters can join in the fight in various worlds, so we could see Rapunzel joining our heroes in the Kingdom of Corona. The traversal abilities of our protagonist Sora have also been overhauled, allowing to climb over obstacles in the environment in order to reach and unlock new areas in each world.
In the gameplay video just below, the brand new Frozen world was revealed for Kingdom Hearts 3 during the Microsoft E3 2018 presentation. In the trailer you can see Elsa, Ana, Sven, Olaf, and all the other characters we know from Frozen, all interacting with Sora and co.
This was far from the only world to be revealed for Kingdom Hearts 3 during the week of E3 2018, as the Pirates of the Caribbean World trailer was released soon after. The gameplay footage shows Jack Sparrow roaming around the high seas with Sora, Goofy, and Donald Duck, fighting in naval combat and boarding other ships.
Kingdom Hearts 3 Star Wars and Avengers Characters
If you were hoping for some Stars Wars or Avengers characters to make their debut in Kingdom Hearts in the third main game, you're all out of luck. According to a recent interview with Tetsuya Nomura, as translated by Gematsu, the chances of either Star Wars or Avengers characters appearing in a Kingdom Hearts 3 game are extremely low, because they're not original Disney creations. Although we see characters from other franchises like Big Hero 6 and Pirates of the Caribbean, these characters are solely the creations of Disney, whereas the company only purchased the rights to Star Wars and Avengers after the fact.
Kingdom Hearts 3 Characters
You've no doubt heard by now, but Kingdom Hearts 3 features an absolutely vast list of characters. Just below, we've divided up all the characters featured into the game into individual sections, so you have an overview of every cast member of the game.
Firstly, we've got a roundup of all the original Kindom Hearts characters. Sora, Riku, Kairi, Zehanort, Young Zehanort, Terra, Aqua, Ventus, Lea, Roxas, Namine, and Xion aren't pulled from any other Disney franchise, but are instead original to the game series.
Kingdom Hearts 3 Big Hero 6 Characters
Next up, we've got a complete roundup of all the Big Hero 6 characters coming into Kingdom Hearts 3, from the adorable 2014 film. Baymax, Marshmallow, Hiro Hamada, Go Go, Wasabi, Honey Lemon, and Fred will all feature in Kingdom Hearts 3 in some capacity.
Kingdom Hearts 3 Pirates of the Caribbean Characters
The Pirates of the Caribbean franchise might be a bit dead in the water (sorry), but characters from the storied Disney franchise are still journeying into the world of Kingdom Hearts 3. Jack Sparrow, Will Turner, Elizabeth Swan, Hector Barbosa, Joshamee Gibbs, Tia Dalma, Davy Jones, and the Kraken will all be featuring into the game.
Kingdom Hearts 3 Hercules Characters
Hercules is one of the best Disney films, and I'll not hear any different. Hercules, Hades, Lythos, Pegasus, Megara, Phil, Pyros, Stratos, and finally the big guy himself, Zeus, will all feature in Kingdom Hearts 3.
Kingdom Hearts 3 Monsters Inc. Characters
Sulley, Mike Wazowski, Boo, and Randall will all be making the journey to Kingdom Hearts 3. There's not a whole lot of characters coming over from this franchise, because out of the four listed here, what other Monsters Inc. characters can you remember?
Kingdom Hearts 3 Frozen Characters
Ana, Elsa, Olaf, Kristoff, and finally Sven will all be coming over to Kingdom Hearts 3 from Disney's Frozen. Now, who do I have to talk to about that Frozen sequel.
Kingdom Hearts 3 Tangled Characters
Look, I'm sorry, but anyone who doesn't love Tangled doesn't have a soul (kidding, maybe). Rapunzel, Flynn Rider, Pascal, Maximus, and the wicked Mother Gothel will all be arriving in Kingdom Hearts 3.
Kingdom Hearts 3 Winnie the Pooh Characters
And last but not least, we've got the Winnie the Pooh characters coming over from the Hundred Acre Wood. There's Winnie the Pooh himself, Tigger, Piglet, Rabbit, Roo, Gopher, and Lumpy joining the extensive cast of Kingdom Hearts 3.
Kingdom Hearts 3 Soundtrack
While we know that Kingdom Hearts series composer Yoko Shimomura will be back for the third main installment in the series, Japanese DJ DJ PHI from SERGE recently announced to his fans that he'd been placed in charge of remixing certain battle themes for Kingdom Hearts 3.
We don't actually know if this is all true, as Square Enix has yet to confirm DJ PHI from SERGE's involvement in Kingdom Hearts 3, and we also don't know what tracks he'll be mixing up for which worlds within the game.
Kingdom Hearts 3 Special Edition
Kingdom Hearts 3 has been a long time coming, and Square Enix knows this. In the Kingdom Hearts 3: All-in-One edition, which retails for $99.99, you get:
Kingdom Hearts HD 2.8 FINAL CHAPTER PROLOGUE
Kingdom Hearts HD 1.5 +2.5 REMIX
Kingdom Hearts 3
Kingdom Hearts 3 IMPOSSIBLE ODDS DYNAMIC THEME
This package will be releasing on January 29, 2019, the same day that Kingdom Hearts 3 releases worldwide. Then there's also the Kingdom Hearts 3 Deluxe Edition, which retails for the whopping price tag of $229.99, and includes:
Kingdom Hearts 3
Steelbook Case
Artbook
Collectible Pin
Sora Bring Arts Figure
Goofy Big Arts Figure
Donald Duck Big Arts Figure