Adventure Begins: King's Quest Episode 1 Released
New old school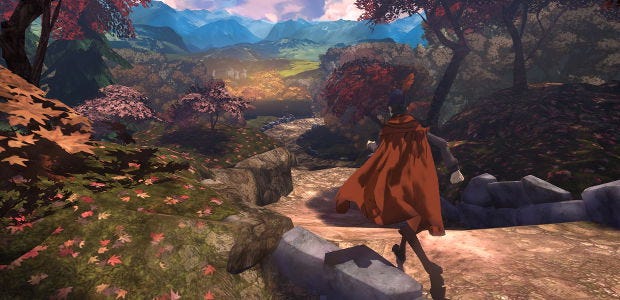 The adventure has begun! Both the episodic new King's Quest [official site], and what might really happen as Activision dusts off the old Sierra name and catalogue for the modern age. It's not the first game released under the new Sierra 'indie label' (that's Geometry Wars 3), but King's Quest is pretty iconic for Sierra. It can never live up to people's memories of King's Quest, but might it be a merry lark?
You can find out for yourself, as the first episode, named A Knight to Remember, launched last night. Come have a peek in the appropriately '80s launch trailer:
The new King's Quest is an episodic series where an old King Graham (voiced by Christopher Lloyd) recounts his past adventures to his young granddaughter. They'll span his life, from adventuring schmoe to grand king, but Episode 1 obviously starts at the start. Activision say that puzzles will have multiple solutions, and Graham can choose paths of bravery, wisdom, or compassion to affect later chapters. That'll be your episodic adventure game morality all right.
It's being made by The Odd Gentlemen, the gang behind puzzle-platformer The Misadventures Of P.B. Winterbottom.
Of course, Activision couldn't make it simple. Episode 1 is £6.99 on Steam by itself, then if you dig it you can get a Season Pass containing the other four episodes for £23.99. Or, if you don't mind going in blind, for £31.99 you can get The Complete Collection which is all five chapters plus an "exclusive" epilogue. Always with the flipping exclusives.
The five chapters will be released across this year and next.