Koboldy: Kingdoms of Amalur Due Feb 2012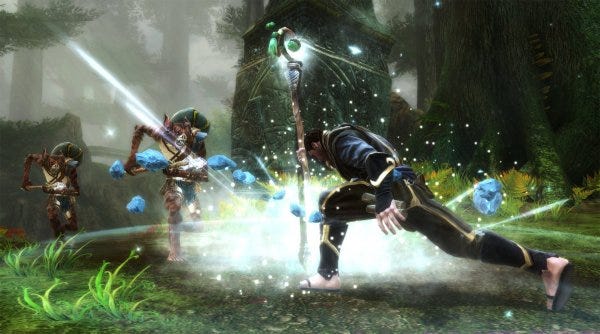 38 Studios' fantasy RPG Kingdoms of Amalur: Reckoning will be swooshing its magical weapons in our direction on Feb 7th 2012, according to today's announcements from its publisher, Electronic Arts. What does that mean? Well, it means 'epic' fantasy action, much of which will involve hitting monsters in the face with the aforementioned tools of chopping. 38's bossman Curt Schilling apparently claims that the game will be an experience half way between God Of War and Oblivion. That sounds like quite the marriage.
I can also confirm that it has kobolds in, because they're picture above. A trailer, meanwhile, is below.