Late To The Party: Life Is Strange
People stories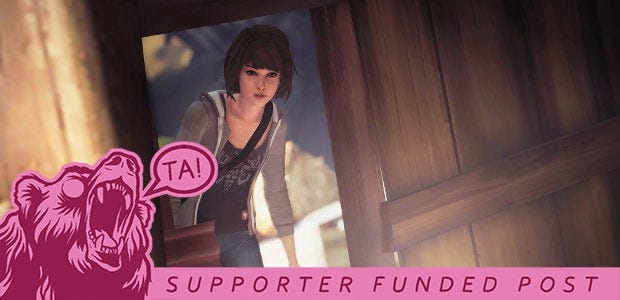 My mantra for most of last year was "I'm going to play Life Is Strange this weekend," because I was aware that a steady diet of games about murdering people in some form or another was not exactly exposing me to the great breadth and depth of this medium. Childcare duties (two-year-old Connie no longer screams for 16 hours a day but she isn't yet able to play by herself for more than five picoseconds) meant I struggled to play anything that wasn't expressly during work hours, so I failed to meet my own pledge until just a few days ago. I've just finished episode two of Dontnod's angst'n'time travel odyssey, and I'm well aware that SHOCKING TWISTS and allegedly a jump in writing/acting quality awaits me, but it's safe to say I'm already hooked despite sometimes wanting to tell it to stop being so wet.
Read the rest of this article with an RPS Premium subscription
To view this article you'll need to have a Premium subscription. Sign up today for access to more supporter-only articles, an ad-free reading experience, free gifts, and game discounts. Your support helps us create more great writing about PC games.
See more information