Launchman Looks Leaping Lovely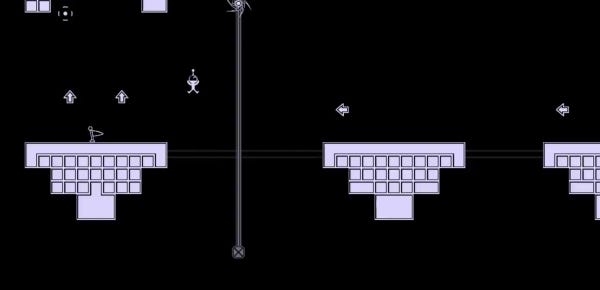 The endearingly titled Here Comes Launchman is the retro equivalent of a cat rolling about at your feet as it's purring and looking up at you with it's big, wet eyes: the trailer makes me want to pick it up and snuggle it.

It has everything: a simple colour palate, chiptunes, improbably surreal level design that only ever existed in the world of 8-bit platformers. Very catlike, indeed. I'd almost suggest it was trying to hard, but that would be mean and I can't even begin to be negative about it. Instead I'll be factual and then excited: it's a physics-based platformer, where you guide the little guy around Puzzle Planet. Time to excitedly gesture towards the video they've just released, showing the complicated mouse-flinging you'll have to achieve to toss the little chappy through those levels. Oh look, there it is there!
It'll be out this year. I know what I'll be doing in one of the 343 days left this year.