Let Me Solo Her has completed a stunning Malenia-only Elden Ring run
Replacing every enemy with the Blade Of Miquella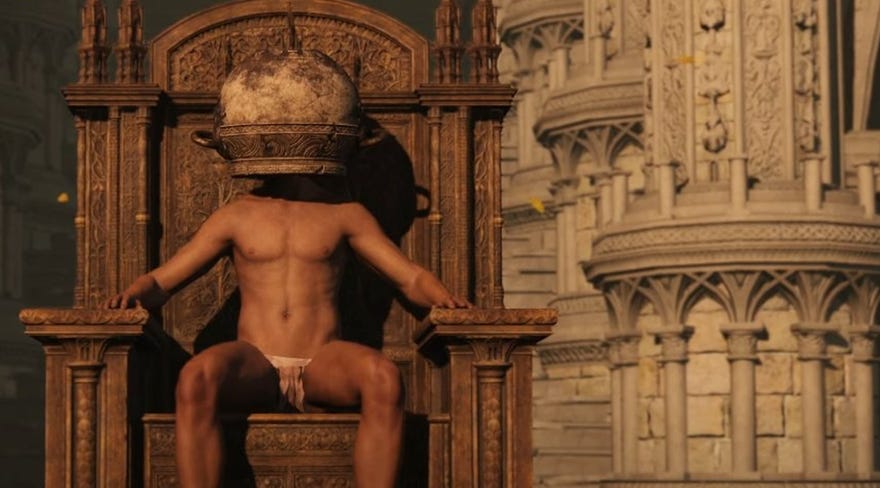 The now legendary Elden Ring streamer known as Let Me Solo Her has done the seemingly impossible and completed a Malenia-only run of FromSoftware's giant RPG. Over the last month, Let Me Solo Her has been using a mod to replace every single enemy in the game with the boss who brought them fame - the ultra-tough Malenia - and you can now watch the full playthrough of 'Elden Ring But Everything Is Malenia' on YouTube.
Let Me Solo Her made a name for themselves back during Elden Ring's launch period last year. While the rest of us struggled with aching wrists and sweaty palms, LMSH was joining other players' games and helping them beat the (arguably) toughest boss Malenia. Equipped with nothing but a pot helmet, a rag for underwear and a big dream, Let Me Solo Her's legend spread like wildfire as they journeyed through the Elden Ring multiverse to slay the demigod again and again and again.
But even for someone with a resumé that's this impressive - they've allegedly soloed the boss thousands of times - a Malenia-only run sounds ludicrous. Apparently it wasn't too ridiculous, though, as the madman completed the run earlier this week after only ten hours. Ten. Hours. Other streamers have tackled and beaten the Malenia-only challenge with faster times, but LMSH accomplished the feat without levelling up Vigor (the stat that increases HP.) Of course, they also wore their infamous pot-only outfit to the party, pretty much cementing their status as the world's finest Malenia hunter.
"Took about 10 hours and probably more deaths than I'd like to admit, but I finally finished the Everything is Malenia run," wrote Let Me Solo Her on Twitter. "It was as fun as it was painful… No levelling vigor was a mistake."
Skimming through some of the livestreams, the run is as entertaining as it is nail-biting. Malenia begins with such a slow, methodical, calculating walk, that it's pretty easy to jump over her in the open world. But unskippable encounters with her are where things get sweaty. It's a fun series.
Other fun Elden Ring mods include a first-person mode, that lets you boot around rag-dolling enemies. FromSoftware haven't left us totally unsupervised though, as they're also working on the game's first expansion, Shadow Of The Erdtree.