Let's chatter over... Prey
Let's Prey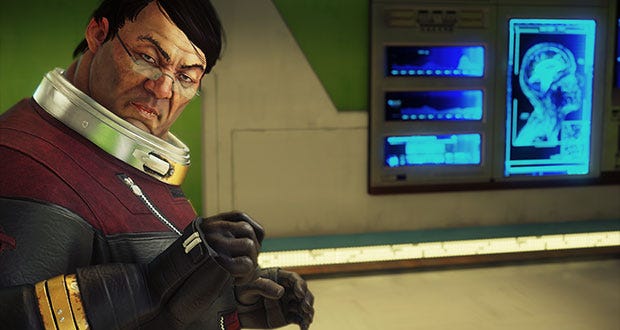 Earlier in the week we ran both words and video discussing and demonstrating the first hour of Arkane's upcoming shoot-o-explorey game Prey [official site], but today we're doing both. Here's the first of two videos in which I commentate as I play through said opening hour, pointing out some of the details you or I might have missed and generally chatting about how it all works.

I don't generally do much in the way of video, so please excuse its relative ramshackleness and the fact that I don't holler WHAT'S UP GUYS on a regular basis. Relaxed Dad Plays Games Dot Com.
Again, if you'd rather just watch the whole thing without some muttery European all over it, you can find that here. And all being well, part two of this will be up SOON™. Cheerio!