Life Is Strange 2 trailer teases a super superpower
IT'S SHOVING TIME!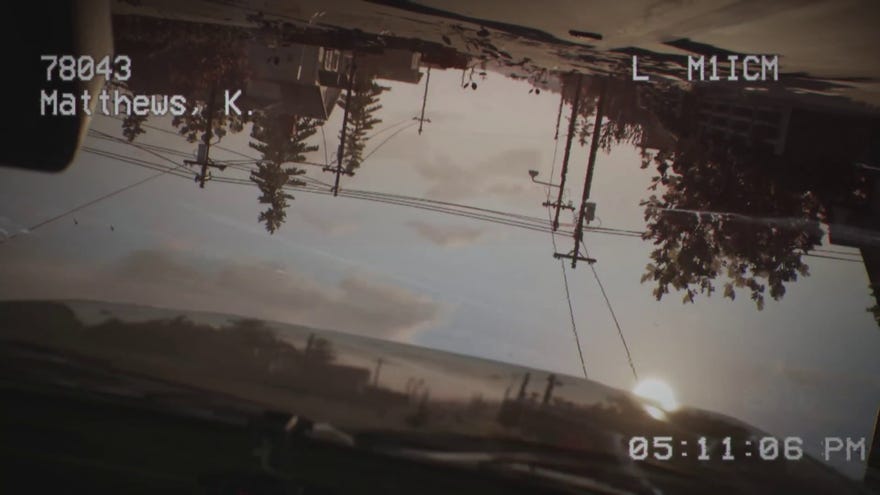 As you may well have guessed after the superhero antics in Life Is Strange 2's free playable side story, The Awesome Adventures Of Captain Spirit, it seems the sequel may well play with powers far less subtle than time travel. Ahead of the game's "reveal" later this month, a new wee teaser trailer shows a cop car (+associated cop) being flipped by something resembling a telekinetic blast (or other supershove). As demonstrations of power go, yeah, that's more obvious than telling someone the contents of their pockets. See for yourself.
I rarely get too into picking minor details out of marketing materials but I do note the date in that video: October 28, 2016. If this doesn't lead to a costumed Halloween superfest, I don't know what's even the point.
The grand reveal-o-rama for Dontnod's return to the series (the prequel miniseries Before The Storm was made by a different studio, remember) is due on August 20th. The German games show Gamescom kicks off the day after that, see, so publishers Square Enix are getting their marketing ducks in a line.
I do hope Dontnod don't connect LIS2 to the first in any way. 'Universes' are so often tedious, and I did enjoy the restraint of the first series to not explain any of its spookiness.
The first of Life Is Strange 2's five episodes is due on September 27th. The full season will cost £33/€40/$40 on Steam.
Oh, if you do want more Max and Chloe, their adventures will continue in a four-part comic book miniseries starting in November. That will follow the ending Pip and I agreed was 100% completely definitely an obvious incorrect and unintended option which existed as a choice only to make the REAL ending hurt more. I feel strongly about this. But hey, the "bae over Bay" ending in the game was real short and unsatisfying (BECAUSE OBVIOUSLY IT'S THE WRONG ONE) so there's that for INCORRECT people. God!