Remember 'Em? Time Travel Tricks With Life Is Strange
Gone Home 2: Timegeist's Revenge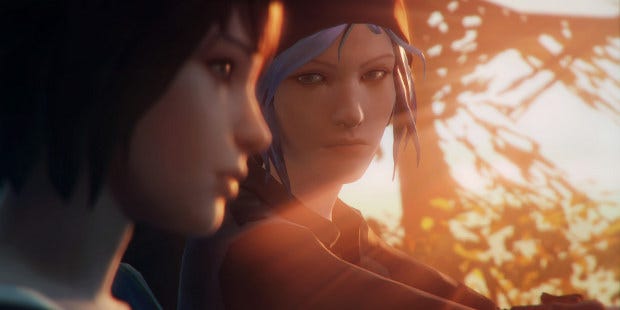 Between all the running and jumping and kicking and punching and The Man and some kind of cyber-zombies or something I don't know, Remember Me had a novel little puzzle game. 'Memory remixing' had you jacking into people's brainboxes to prod and poke and change how they recall events. Sounds like developers Dontnod are focusing on a similar idea with their next game, only with actual time travel and history-changing and fewer guns (relax: not no guns).
Yesterday they announced Life Is Strange, an episodic adventure game about rewriting history.
"Max Caulfield has been absent from Arcadia Bay, Oregon for five years now. Upon returning home she discovers that Rachel Amber, a fellow senior at school, has disappeared under mysterious and rather uncomfortable circumstances. While trying to uncover the truth Max reunites with an old friend, Chloe, and makes a startling discovery: Max has the power to rewind time..."
Anyway, this damn disrespectful teenager will go about messing with time as if she owns it, poking around and making changes which will surely have unintended consequences and who do you think will have to clean it all up afterwards? In Telltale style, decisions will carry over between episodes.
Publisher Square Enix haven't given a release date for the first episode yet.
Hey gang, why not write your own hilarious joke about punky teenagers in the Pacific Northwest, disappearances, Gone Home, ghosts, time, and zeitgeists? Answers on a postcard, please.