Little King's Story Brings Feudal Fun Times Next Week
Cutesy kingdom builder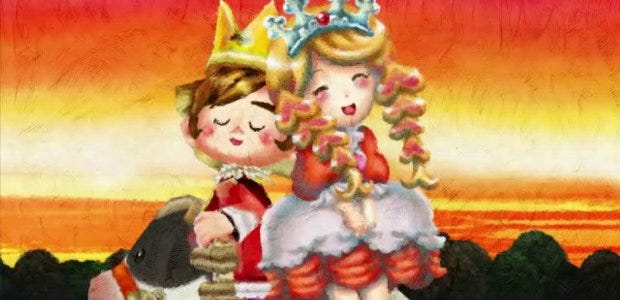 Little King's Story [official site] charmed the pants off of people when it was released on Wii in 2009, and it looks like it's prepared to do it all over again as it heads to PC next week. The new PC version brings with it improved graphics and controller support, which will make keeping those serfs in line much easier. Serfs, am I right?
In case you missed out the first time around, Little King's Story is a quirky little strategy cum simulation game in which unassuming youngster Corobo comes across a crown that can charm any person and make them follow any order. Seems very ethical. Corobo isn't worried about that, though, and begins to build up the floundering kingdom of Alpoko.
On your journey for ultimate, chubby-cheeked world domination, you'll command your loyal followers to perform the necessary dirty work--digging ditches, building bridges, fighting monsters, and hunting for treasure. Sound good? You can watch the peasants at work in this PC release trailer:
Little King's Story arrives on Steam, GOG, and the Humble Store on August 5, coming in at £18.99/$24.99/€22.99, and that doesn't include the 10% launch week discount!