Loadout's Trailer Is Eye-Popping. I Also Spotted Brains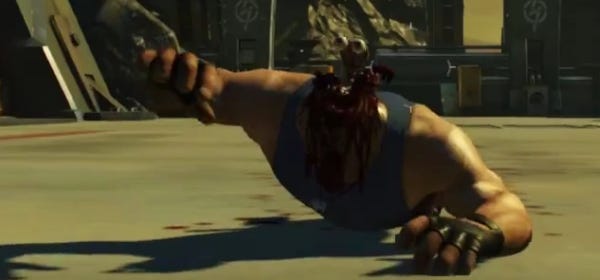 While I doubt there's a game out there that will ever match a certain cartoon shooter's hold on me, I will pop into any example of that particular niche and have a nosey, asking hard questions like: 'Why is this not TF2?', 'Has anyone played TF2?', and 'I have a hat in TF2, do you?' Loadout is not TF2, but it's not it in the best possible way: it's cartoonish, but with a level of violence that makes even an animated death connoisseur like me look around and hope people haven't spotted me giggling at it. The trailer below has some examples of the implausible bodily harm you can wreak (38 seconds in is just eww), and a peek into the heavy customisation options: you can build your own character and roll your own guns.

I'm most interested in the weaponry detailing over the character tweaking. It looks like you build it up from stock components, and can have ammo with additional effects: pausing the video revealed ricocheting rockets with switchable payloads. Neat.
Loadout is free-to-play, and will be out on Steam this summer.