LOTRO does not simply walk into Mordor
You can try but...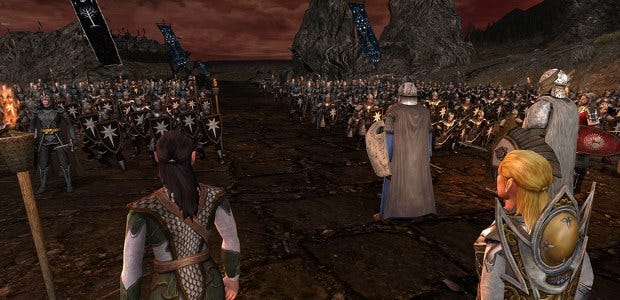 The Lord of the Rings Online was due to finally add Mordor in its new expansion today, over a decade after the MMORPG first launched, but memesters will know full well that walking into Mordor is a difficult feat. The doorknob is at troll height, for starters. So it's no surprise that developers Standing Stone Games announced at short notice that, contrary to plans, the Mordor expansion will not launch today. They're busy squishing a bug and hope to offer an updated release date soon.
Standing Stone Games said on Sunday afternoon:
"While preparing over the weekend to release the expansion on Monday, we discovered an issue in the build that impacted the ability of monsters and NPCs to move around correctly. This problem was specifically identified in older content.

"While correcting this issue is not a problem, the process to correct it takes too long to be able to release Mordor on Monday. So, we have to adjust the release date. We will have more info on the release date soon. We will know a lot more in the next 24 hours or so, and will pass along the info as soon as we can."
That was 21 hours ago. I'll drop in an update when Standing Stone issue one.
The Mordor expansion will venture beyond the Black Gate with hundreds of new quests and many terrible things. It'll cost $39.99.
Mordor? Sounds like they have... Lessdor. That's a stone-cold joke right there.