Lost Nova is the low intensity gathering game you might need
Intergalactic vibes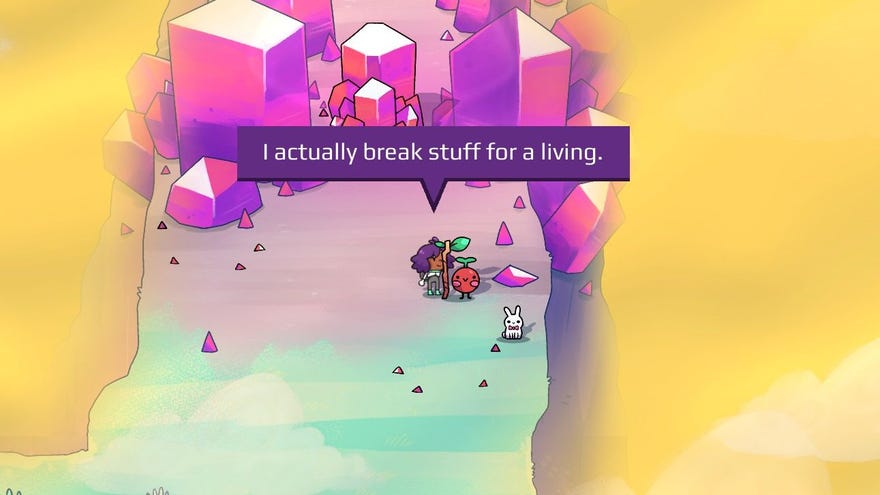 I thought I wanted a gardening game. The few I tried were fussy, though, and too much like the kind of cold scientific procedure that turns growing things into industry. With Lost Nova on my back burner I shrugged, and gave that a go, having frankly forgotten what it was.
It's a gathering game, so almost the reverse of gardening, or perhaps the end point of it. But its relaxed pace, warm tone, and fun dialogue were, it turns out, exactly what I needed. There's no pressure, and not too much to worry about. You can just wander about enjoying the vibe and digging things up with your gentle laser as you go.
Read the rest of this article with an RPS Premium subscription
To view this article you'll need to have a Premium subscription. Sign up today for access to more supporter-only articles, an ad-free reading experience, free gifts, and game discounts. Your support helps us create more great writing about PC games.
See more information