Lost Spirits of Kael Is A Peculiar Thing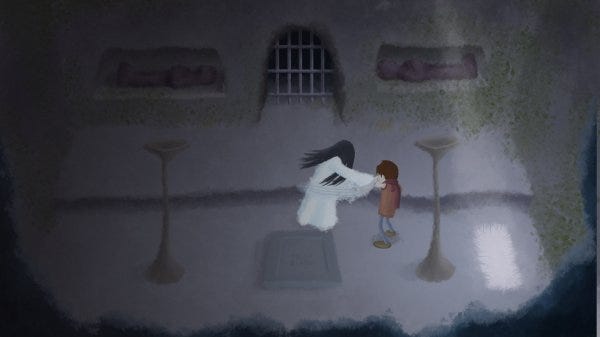 It really is. Developer Rablo Games explain that Lost Spirits of Kael (but not kale) is an action RPG where the focus is "atmosphere". And: "You play the role of a young painter who has lost his inspiration and tries to get it back in the Forest of Kael. There, he meets a mysterious harpist who covers the forest with magical mist by playing her instrument."
Sounds straightforward enough, I suppose. But let's take a look at that video.


Yikes!
Apparently the game has "strong feeling of being alone and lost" and also "the forest has mystical powers that makes finding one's way nearly impossible". It also sounds like there's some manner of perma-death going on.