Deceptively Cutesy FPS Lovely Planet Arcade Out Now
A speedrunning shooter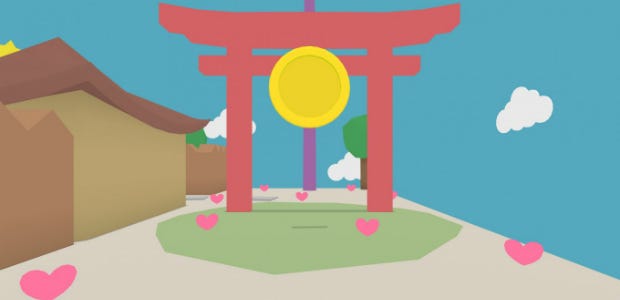 Lovely Planet's colorful and deviously difficult shooty antics are back with the release of Lovely Planet Arcade [official site].
This new adventure is a return to the fast-paced action that made the original Lovely Planet both infuriating and immensely addictive. It requires impeccable timing, practice, and skill. You'll have to leap over obstacles and collect coins, all while dodging the deadly red projectiles lobbed at you by enemies.
This speedrunning challenge is a game about patience, where the puzzle is figuring out how to navigate a level the most efficiently without dying. Your goal is to beat the greenmen in a level as quickly as possible. You get earn three stars for an especially fast run, but that requires near flawless accuracy. This is made doubly difficult because your ability to jump is much more limited than in the original Lovely Planet. It's a lot easier said than done.
Lovely Planet Arcade boasts over a hundred levels within four new worlds. Once you hit your stride, you can unlock modifiers to take on bigger challenges. Lovely Planet Arcade also features Mirror and Fast Modes if you really want to punish yourself.
You can grab Lovely Planet Arcade on Steam for £4.07/5,09€/$5.09, including the launch discount. It's on Windows, Mac, and Linux. And don't forget to check out the neat trailer below.