I Bring You Fire: Lucius 2 Released
Sandbox Son of Satan simulator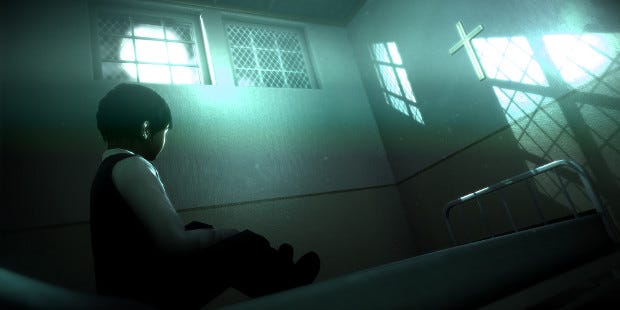 If you, like me, are a bit oblivious, you probably didn't notice that Friday and Saturday were very important days. You may also, like me, now be trying to quickly squeeze both Friday the 13th and Valentine's Day into one single celebration of love and fear. I've been snogging my own hand underneath a ladder, making quite clear that I'm only doing it because I feel obliged to, and have been feeding expensive chocolates to neighbourhood black cats.
I suppose you could also catch up on Ole Spooky Friday by playing minisatan simulator Lucius II [official site], as it launched on that dire day.
The sequel sees the son of Satan running about doing more murders, but this time it seems a lot more freeform. While the first Lucius was really an adventure game where the puzzles were murders, as Adam recently explained, the sequel is more sandbox-y. Little Luci can scamper about open levels murdering folks at will with his satanic powers, racking up a far higher bodycount. I don't know, the satanic youth of today!
It's £12.74 on Steam at the moment, going up to £14.99 in a few days. User reviews look pretty mixed, and plenty of folks are complaining about nasty bugs. Might want to wait a bit on this one. Anywho, here's the launch trailer:
And here are The Crazy World of Arthur Brown: