Macro Machines: Real World Racing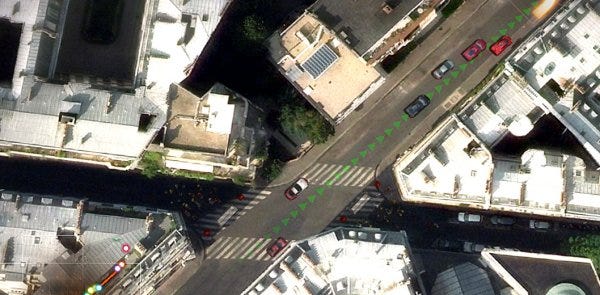 I haven't had a chance to play this yet, what with all the very important blogging I have to do, but it looks like a rare kind of fun. Real World Racing, for that is its name, is a Micro-Machines (or perhaps Supercars / Super Sprint) styled racing game, where the tracks are generated from real-world satellite imagery. Why hasn't this been done before? Perhaps it has. Anyway, it's here now, and it has a demo. Yes, sir.
Happy-making video with terrible music, below. And it looks pretty good in motion, honest.