Cosa Norleanstra: Mafia III Announced
Murders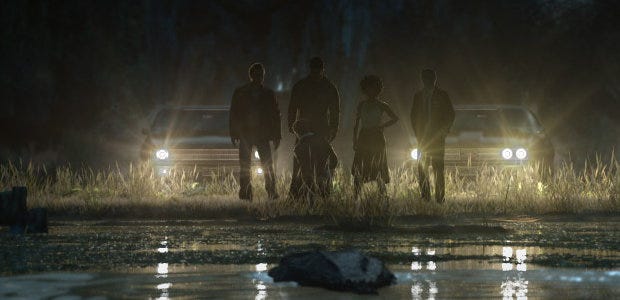 2K seemed pretty clear that they were working on a Mafia III [official site], what with the images they released saying "Mafia III" and all, but no, that was just a teaser. Now it's official: 2K are - surprise surprise! - working on a third game in the open-world organised crime 'em up.
Leaving the fictional cities Lost Heaven and Empire bay, Mafia III is set in New Orleans of 1968. It's moved developers too, going from series creators 2K Czech/Illusion Softworks to Hangar 13, 2K's new studio. Come meet its new star, Lincoln Clay, and his pals in the announcement trailer:
Aye, that's a nice cinematic and all, but what's the game like? Ah. Well. It's... uh. Here's pretty much all 2K have to say right now:
"Mafia III follows the story of Lincoln Clay, a disenfranchised Vietnam veteran, returning from combat and looking for a home and a place to belong. Orphaned as a child, Lincoln at last achieves a semblance of family with the city's black mob, finding the surrogate father and brother he has longed for. But when Lincoln's new family is betrayed and slaughtered by the Italian mob, he becomes fixated on revenge and wages a brutal war against the Italians, disrupting the balance of power in the seedy underworld of New Orleans. As the story progresses, Lincoln allies himself with other criminals and builds an empire and a new family of his own that transforms the city.

"Throughout the riveting story of Mafia III, players choose their path to revenge and build their own crime empire using cunning, stalking and deception, or through overwhelming force and firepower. Mafia III combines the best of cinematic storytelling with a dynamic narrative structure that responds to player choices, set in a vibrant city that responds to Lincoln's actions."
So... it's Mafia but a bit more open-ended? No idea. You'll find a few tiny snippets of action in this GameSpot video:
Presumably we'll find out more over the week at Gamescom. The game's slated to launch in 2016.