Magicka Has Sold 1.3 Million Copies, 4m DLC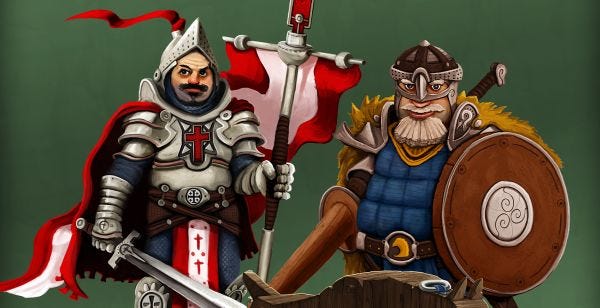 Here's your other piece of Paradox news, via the fine folks of Strategy Informer, and our Jim stuck in the Swedish wastelands without access to a wifi signal: Magicka has sold a shitload. And there's more to come, with the announcement of a new expansion pack, The Other Side Of The Coin.
If you were wondering how it is that Paradox were suddenly able to do quite so much, with so many games, and appear to be having so much fun doing it, a lot of it would come down to the sales of Magicka. The game has sold 1.3 million copies since it launched almost a year ago. And on top of that, DLC has cumulatively sold over four million copies.
The new expansion, as its name may hint, lets you play as the enemies. And that's the sum total of information, but hopefully Jim will be gathering much more detail as he ninjas his way through Paradox HQ.