Oof! Marvel: Ultimate Alliance Re-Releases Are Messes
Yowch!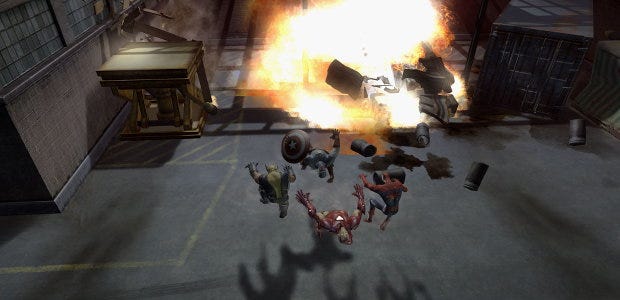 If you're going to re-release a decade-old game as new for £32, it had better be one heck of a revamp. For £32, I'm talking new kitchen, new bathroom, swept chimneys, and at least making sure the dang game works properly. Well, Activision last night released new versions of the two Marvel: Ultimate Alliance superhero action-RPGs, and the news is not good.
Player reviews are overwhelmingly negative, complaining about bad sound quality, bugged controller support where buttons don't do what they say (with no rebinding options), a variety of other bugs and glitches, the first game not including any of its DLC, and oh, someone put their ladder through the lounge window.
Cast your eyes over Steam player reviews for MUA and MUA2 and you'll see a lot of sorry tales. This isn't another case of folks being upset because an options menu doesn't have 300 toggles and sliders, the games are just buggy. Given how much they cost, that's not on.
It's especially a shame because this is the first time Marvel: Ultimate Alliance 2 has been released on PC. The first game launched on PC alongside consoles in 2006 but the 2009 sequel never made it over until now.
Patches could maybe fix the games up but sheesh, this is a sorry launch even for Activision.
If you want superhero zap-pows, Marvel Heroes is free-to-play and actually functional.