Master Of Orion Adds Singleplayer Mod Support
Mod me to Xanadu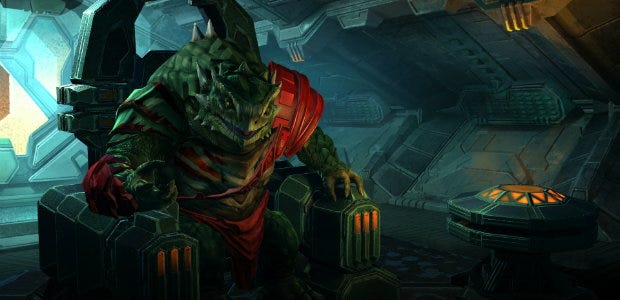 WG Labs' Master of Orion [official site] revival has received mixed reviews (our own Wot I Think said "it's simply boring") but perhaps mod support can perk it up. As of this week's patch v51.2, players can now mod the singleplayer to the their hearts content, with handy Steam Workshop support for players to grab mods themselves.
WG Labs has released a modding doc explaining the process for both creating mods and installing them manually. Those who bought Master of Orion via GOG will have to use this process because of its obvious lack of Steam Workshop support, but hey. GOG is still cool and we enjoy going there, because it's probably the only digital distribution platform I've seen where I can get all of the Creatures games. Everyone should have them.
Patch v51.2 also includes a host of other more minor updates. There have been AI improvements and new Pollution and Gravity mechanics have been added to the game. There's also an improved interface for tactical battles as well as the typical bugfixes. You can see the complete patch notes here, and if your copy of Master of Orion has the latest updates you should already have mod support enabled. Now go make some pretty princess costumes for the game!