Maybe Save The Day With Emergency 2012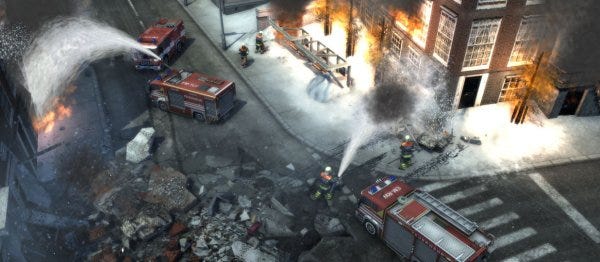 Can it really be almost a decade since the original Emergency game? If you think about it, a tactical management game based around manipulating the emergency services - putting out fires, taking people to hospital, rescuing the stricken - is the kind of thing that not only makes sense as a game, but would largely act as a positive image for games as a whole. Well, if it was any good. You can judge whether this modernised making of Emergency 2012 is any good by checking out the demo.
Emergency 2012 is out now. Game footage below.