Metro Exodus announced for 2018
Back in the USSR...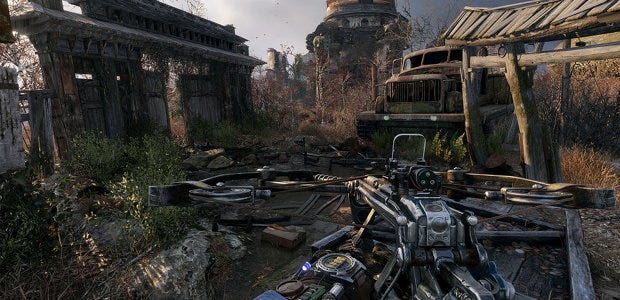 4A Games will continue their fun/grim post-apocalyptic adventures with Metro Exodus [official site] in 2018, publishers Deep Silver have announced during E3. It'll continue from Metro 2033 and Last Light and apparently get out into some lovely sunshine. Here, check out the announcement trailer, which has a good chunk of demo gameplay:
Deep Silver's blurb say:
"Flee the shattered ruins of dead Moscow and embark on an epic, continent-spanning journey across post-apocalyptic Russia in the greatest Metro adventure yet. Explore the Russian wilderness in vast, non-linear levels and follow a thrilling story-line inspired by the novels of Dmitry Glukhovsky that spans an entire year through spring, summer and autumn to the depths of nuclear winter."
Word of a new Metro leaked in 2016 through the website of the novels the games are based on, which listed a new game for 2017. Deep Silver responded that, though they had "ambitious plans" for the Metro series, "releasing the next Metro game in 2017 is not one of them." Yeah, cos it's coming in 2018.