Microsoft acquires RPG studios Obsidian Entertainment and inXile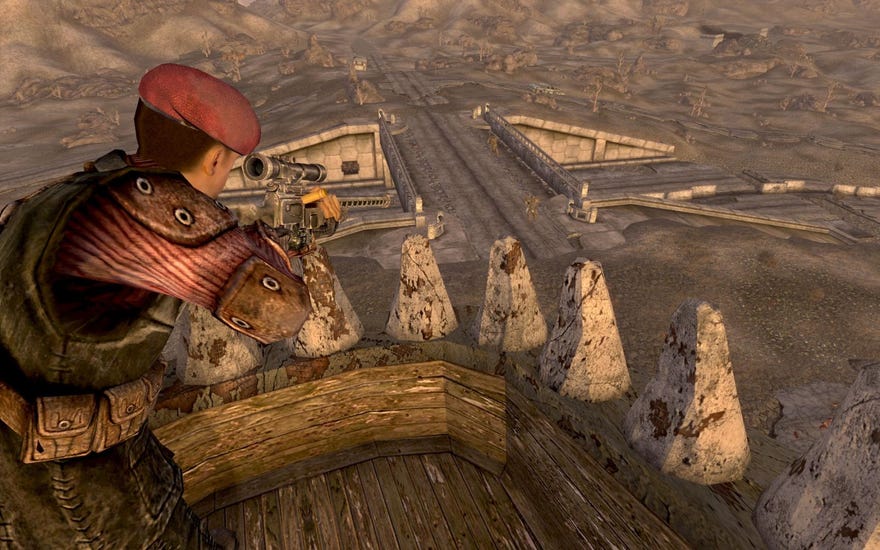 Microsoft have once again added to the fleet of studios under their wing, this time acquiring Obsidian Entertainment, the studio behind games like Fallout: New Vegas and Pillars of Eternity, and inXile, who created Wasteland 2 and The Bard's Tale IV. Both studios put out videos talking about how exciting this all is, and promising that yes, they'll still be making the kind of RPGs they're famous for. You can see them below.
If the Obsidian acquisition sounds familiar, it's because they were reportedly in final talks last month. Here's a bunch of the studio's employees talking about how excellent their games are, and how great this partnership with Microsoft will be for them:
And here's Brian Fargo, CEO of inXile, basically saying the same thing:
"One of the common themes you've probably read about is the tenuous nature of survival for mid-sized game companies like ourselves," says Fargo, presumably referencing any number of the recent swathe of closures and layoffs. inXile had previously relied in part on crowdfunding for their games, including the upcoming Wasteland 3, which raised over $3 million. Now they and Obsidian have a slice of Microsoft's budget, but only time will tell what will ultimately come of the acquisitions.
Microsoft have been expanding their internal collection of studios rapidly – at E3 they announced four new purchases – Compulsion Games (We Happy Few), Ninja Theory (Hellblade), Playground Games (Forza), and Undead Labs (State of Decay). They also created a new studio called The Initiative. These two new announcements bring the total to 13.
Microsoft's first-party games tend to come to PC, albeit via the Windows Store, so we should be able to get our hands on whatever all these studios are working on when they're ready.