Mighty Switch Force! Academy Hits Early Access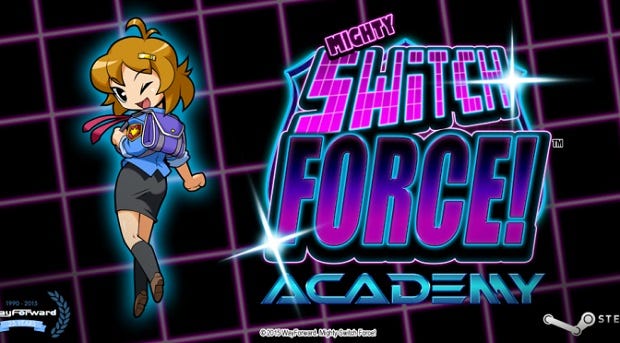 "From the day she was born, Patricia Wagon has dreamed of becoming a police officer," reads the premise for Mighty Switch Force! Academy, a jaunty rags to riches story that follows poor Ms. Wagon in her pursuit for a job in justice.
Sound faintly familiar? Ah, good call! Mighty Switch Force! Academy is in fact a spin-off of a game named simply Mighty Switch Force! - a shooter/puzzle hybrid from the same developer which saw a Steam release just last month following its initial 2011 release on 3DS.
This Academy sibling features four-player co-op and competitive play, modes that were left out of its predecessor. So Academy is essentially an expanded version of the earlier project. It retains the old holograms and robots and lady escaped convicts. You can see it in action below or snag an Early Access version for £6.99 / $9.99.