A 105 Minute Documentary About Minecraft For No-Pennies
Swedish cinema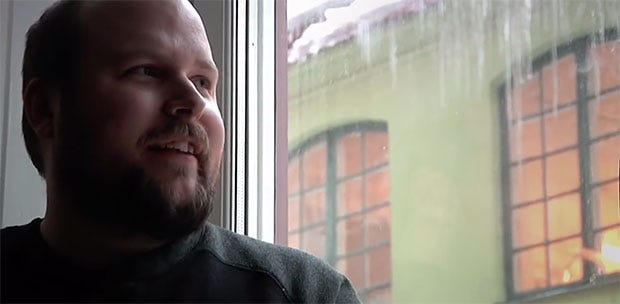 Minecraft: The Story Of Mojang was a 2011 crowd-funded documentary about Minecraft, featuring interviews with a host of big-name developers: Tim Schafer, Todd Howard, Chris Hecker, Peter Molyneux and some Swedish guy in a hat. Although he doesn't wear the hat much in this.
General sentiment I heard was that, despite high production values and a fine roster of talking heads, it was perhaps too fluffy to yield much in the way of true insight. So it's probably best if one approaches it as celebration rather than investigation of Mojang's ubiquitous block-building/smashing game. The good news is that there is no longer any need to spend money in order to watch it, for its 1hr44 entirety is now free, free, and thrice free on the YouTubes. I've embedded it below for you, for fear you might hurt your fingers if you tried to visit a different webpage.


The folk behind it, 2 Player Productions, are the same outfit who've been documenting the making of the Kickstarted DoubleFine game now know as Broken Age. They seem to know their way around a video camera alright, but from a few brief watches the film is perhaps cut from cloth a little too similar to the INSPIRING MUSIC AND LOW DEPTH OF FIELD approach used in similar feelgood-ish docs, such as Indie Game: The Movie. But it's a lot of good-lookin' film for free, so I shouldn't grumble so. Until now the movie cost between $8 and $20, depending on how fancy-pants an edition of it you wanted, but the YouTube version goes up to 720p so all should be well.
Hey, has anyone here ever played Minecraft?