Modern Warfare 2 beta times and dates: When can you play Call Of Duty: Modern Warfare 2?
Here's when you can start playing the Modern Warfare 2 beta on every platform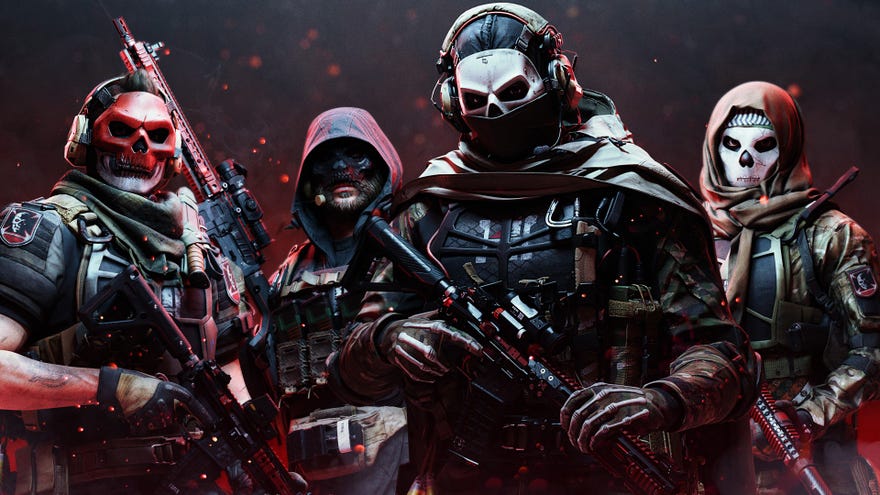 Update: the Modern Warfare 2 beta is now finished. The end time of the beta was extended by 2 hours, but it came to an end at 12pm PT / 3pm ET / 8pm BST on Monday 26th September.
What time does the next Modern Warfare 2 beta start? The Call Of Duty: Modern Warfare 2 beta event is currently in progress, set to run from September 16th-26th across various platforms. Only PlayStation users got access to the game across the first weekend of the beta event, but starting today the beta will be opened up to all platforms, PC included.
Below, we'll cover the Modern Warfare 2 beta release time and dates for each platform. We'll also explain how to access the Modern Warfare 2 beta, and what to expect from the beta event itself.
Modern Warfare 2 beta times and dates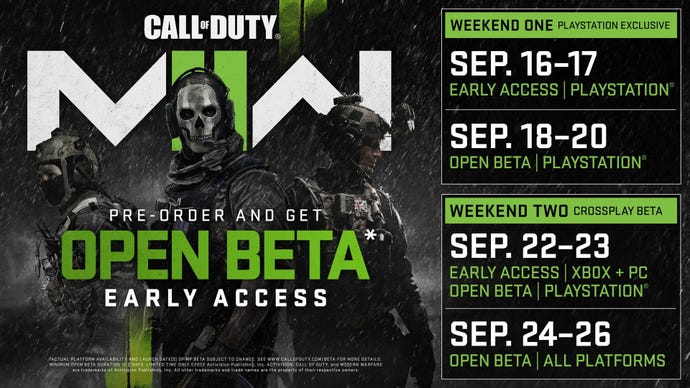 The next Modern Warfare 2 beta will start today at 10am PT / 1pm ET / 6pm BST on Thursday 22nd. During this beta, PC and Xbox players who pre-ordered the game will be able to play alongside all PlayStation players in Open Beta.
The beta event for Modern Warfare 2 began last week on 16th September, and will continue until 26th September. On the first weekend, only PlayStation players were able to play. But between 22-26 September, players across all platforms will be able to play the upcoming Modern Warfare 2 beta.
Here's a full breakdown of all the Modern Warfare 2 beta times and dates for every platform:
Date
Start Time
Platforms
Status
16-17 September
Fri 10am PT / 1pm ET / 6pm BST
PlayStation Early Access
Finished
18-20 September
Sun 10am PT / 1pm ET / 6pm BST
PlayStation Open Beta
Finished
22-23 September
Thu 10am PT / 1pm ET / 6pm BST
Xbox + PC Early Access
PlayStation Open Beta
Finished
24-26 September
Sat 10am PT / 1pm ET / 6pm BST
All Platforms Open Beta
Finished
This means that later today PC and Xbox players who have got Early Access will be able to play Modern Warfare 2 for the first time, while PlayStation players will also get the chance to dive back into the game's beta until the 26th.
Exact end times for each Modern Warfare 2 beta weekend have not been confirmed yet, but we'll update this article with more information as soon as we get it. In any case, be sure to hop on before then if you want a glimpse of MW2 before the full release next month!
---
Prepare for the Call Of Duty: Modern Warfare 2 beta with our handy guides:
---
How to get Early Access to the Modern Warfare 2 beta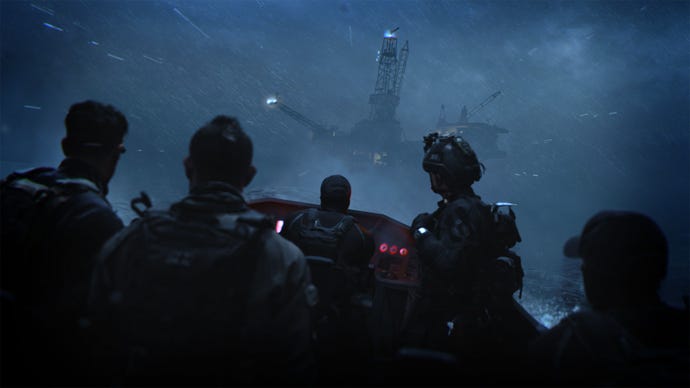 To get Early Access to the open beta, you need to pre-order Modern Warfare 2. If you pre-order any edition of the game, you'll automatically be able to start playing the beta at the Early Access times listed above.
Otherwise, you'll need to wait for the Open Beta times and dates in the above list. The only way you may have Early Access to the beta without pre-ordering Modern Warfare 2 is if you tuned into the Call Of Duty League Championship Weekend stream on 7th August, which gave viewers who linked their Activision account to YouTube a chance to win a Modern Warfare 2 beta code.
If you have an early access beta code, you can enter it on your Activision account. Beta codes are not tied to a specific platform, so you can play the beta on any console or PC you own. This means that those who preorder the PC copy will be able to access the early beta on PlayStation if they also own either a PS4 or PS5.
If you do not want to preorder, the open beta is available between September 18th-20th on PlayStation, and across all platforms (including PlayStation, still) from September 24th-26th.
---
What will the Modern Warfare 2 beta include?
Innovations to multiplayer in Modern Warfare 2 include the welcome introduction of water traversal and acquatic combat. No longer do your tough-as-nails soldiers crumple like a wet paper bag the second they touch a body of water, as there's now a whole new element to play in that adds several new dimensions (literally) to combat. You can go for a paddle as soon as you enter the open beta, but there are more acquatic advancements expected in the full game.
Even out of the water, your characters' range of movement has been significantly expanded upon since the first game. New options include the ability to mount weapons on any available surface, hang from ledges, sprint faster (and dive rather than sliding when moving at top speed), and mantle obstacles you couldn't mantle before.
Vehicles have also received an expanded suite of options, including way more interactions (like the ability to lean and shoot while inside a moving vehicle, to name just one), and more individual sections of the vehicle now defined for targeted destruction. And of course, you can customise your loadout with a large selection of both new and returning vehicles, weapons, tacticals, lethals, field upgrades, and perks.
You can read about highlighted features in the MW2 beta in more detail on this official blog post from the Call Of Duty team.
That covers the Modern Warfare 2 open beta date. If you want to learn more about Modern Warfare 2, check out Katharine's thoughts on the gameplay reveal from Summer Games Fest. Modern Warfare 2 will also launch on Steam, after a long few years during which Call of Duty titles were only available on Activision Blizzard's own Battle.Net service. If you want more details, check out a recent Call of Duty leak which potentially suggests some Modern Warfare 2 multiplayer maps and the setting of Call of Duty 2024.
---
Activision Blizzard are currently the subject of a number of legal actions, labour disputes and allegations of workplace harassment. Rock Paper Shotgun will continue to write about these issues, as well as covering Activision Blizzard games as part of our commitment to cover subjects of interest to our readers. The latest news can always be found under our Activision Blizzard tag.