Monday Night Combat's Update Is Insane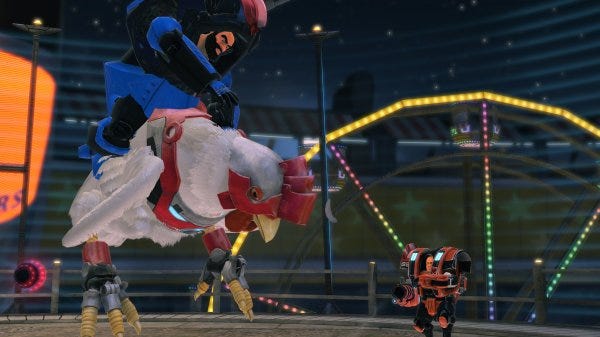 Monday Night Combat is getting an update for Uncle Tully's Funland. It has one of the most incredible trailers yet produced for a videogame (see below) and it features some kind of battle-chicken: "Make Chickey fly away by shooting him and earn a big single-life buff for your entire team! Wait for Chickey to slam the ground and then you can grapple him. Ride him for eight seconds and earn big money! "
We should probably sort out some RPS games of MNC, right? Right.