More Videogames! GoD Factory: Wingmen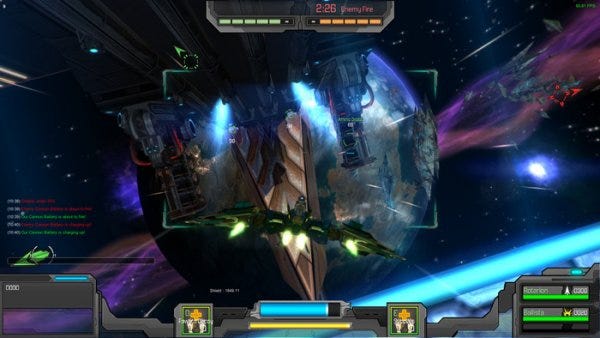 Quite how multiplayer space-combat dogfighters vs capital-ship game GoD Factory: Wingmen hasn't raised the mere $70,000 Kickstarter ask is beyond me. Look at it! Great big mad spaceships all customisable and made out of colours and stuff. It reminds of crazy old 6DoF shooter Forsaken or something like that, only it's about taking on squadrons of spaceships to blow up their base ship. They explain: "the players must destroy different key areas of the enemy Carrier to incapacitate it and ultimately destroy it. Destroying a Carrier part gives penalties to the enemy team, and each broken part inflicts a different penalty. The key to victory will be to work as a team and many weapons and abilities will have secondary uses that can only be triggered by joining up with other players."
Go look, because I think this should probably happen.


And here's a fancy spaceship wearing a top hat for some reason: