Mortal Kombat 11 bringing more ultraviolence in April
FINISH HIM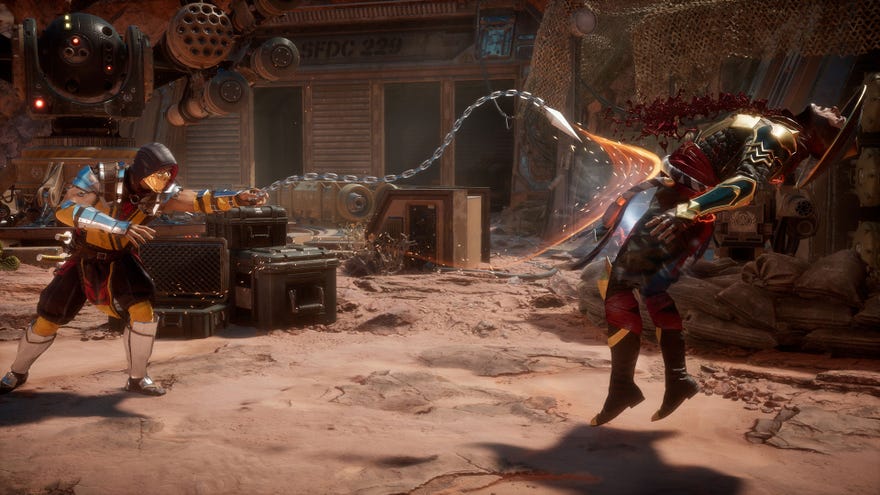 The spine-ripping, heart-stabbing, tooth-smashing, face-eating supernatural superkillers of Mortal Kombat will return next year in Mortal Kombat 11, announced today. The main new features in this next fighting game, as far as I can tell, are ultraviolence that's even more wince-inducing and dressing up your murderers like pretty dolls. Observe, a cinematic announcement trailer follows.
That's ultraviolence alright. For more details, over to the blurb:
"The all new Custom Character Variations give you unprecedented control to customize the fighters and make them your own. The new graphics engine showcasing every skull-shattering, eye-popping moment, brings you so close to the fight you can feel it. And featuring a roster of new and returning Klassic Fighters, Mortal Kombat's best in class cinematic story mode continues the epic saga over 25 years in the making."
I will be sorely disappointed if this dressing up doesn't walk the same joyous, merry, unsettling, and just not right path of fighting games like Soulcalibur VI and Tekken 7. It won't, will it. It'll just be like the mild gear system in Injustice 2, won't it. Ah well.
Mortal Kombat 11 is due to hit Steam on April 23rd, priced at £50/€60/$60. It's made by NetherRealm Studios, who've been working on the series since 2011's reboot, and published by Warner Bros.
Tonight's announcement came from The Game Awards, the 'Oscars but video games' marketing-o-rama where developers gave out awards after showing trailers for their games.