Mouse And Keyboard: Ghost Of A Tale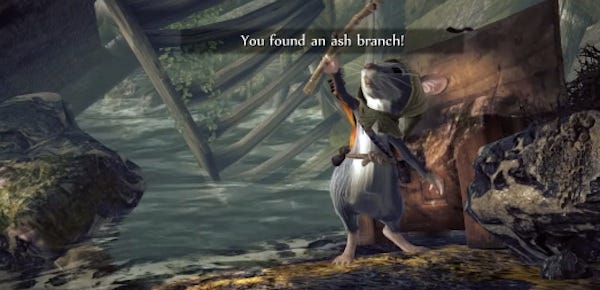 Some men are talented. Others, well, they are like Lionel "Seith" Gallat. Fresh from being the animation director on Despicable Me and The Lorax, Gallat has turned himself into a one-man game studio, and he's single-handedly making an exquisite-looking little game called Ghost Of A Tale, the trailer for which you can see below. The game, in which the player takes control of an anthropomorphic mouse, references Ico and the Gothic games. Gallat explains: "The mysterious Island of Periclave, which has long been a disputed outpost for the Army of the Rats, is abandoned now, and reputed to be haunted. Of course tales are told of a fabulous treasure hidden high up in the Tower of Periclave, but it would be folly to try and get there, even for a mighty warrior - and the little mouse certainly doesn't look like one."


\
Gallat is trying to raise funds via IndieGoGo. He says:
But my goal is to craft a small yet beautiful game with environments that look a bit like movie sets and characters that have a sense of stylization in their design, while retaining a certain simplicity and immediacy as far as gameplay is involved.

I know it sounds hockey but I'm really trying to recapture the sense of wonder I felt as a kid when I discovered the games from the 80s and early 90s. But with a AAA quality (as far as I'm able) that's very much up-to-date.
And I think he could well do that.