Naval War: Arctic Circle Ships Out On April 10th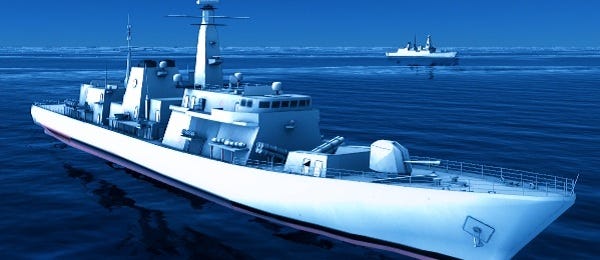 If you're a budding naval commander who was planning to blow all his ready money on chocolate ovoids in celebration of a resurrected rabbit, I'd suggest you keep your wallet sealed just a little longer. Rising from the waters as if preparing to sink all of your battleships, Naval War: Arctic Circle will be released surprisingly soon. Consulting various charts and staring at a sexton for a while has led me to the conclusion that April 10th is the date the waters will be troubled by this accessible game of high stakes tactical hide and seek. Tim Stone describes it as a game "that teaches you to be afraid of little crimson arrows". Read his thoughts here, an interview here and see explosions below.
Playing music like that when I'm expecting to hear nothing but the sound of waves lapping against hull is bad enough, but images of ships and planes when I was led to expect arrows on a map is enough to make me declare this trailer 'too exciting by far' to provide accurate knowledge of tense tactical maneuvers.