NBA 2K restricts microtransactions in Belgium and the Netherlands to comply with gambling laws
Rebound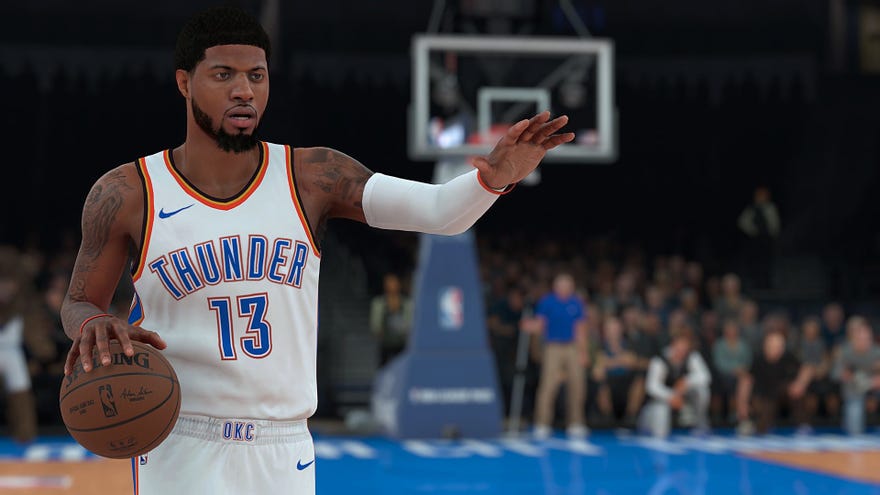 Annual basketball simulator, NBA 2K, has removed aspects of its microtransactions in Belgium and the Netherlands to comply with the countries' gambling laws. The changes affect the MyTeam mode, which allows players to build a draft via randomised trading card packs, and the "Auction House," which gives players the ability to do the actual business of trading them.
2K released sister statements about the update on their website. They explained that in Belgium, players are no longer able to purchase MyTeam packs (read: loot boxes) with real money, though they can still be acquired by earning currency in-game. In the Netherlands, players are now prevented from accessing the Auction House. 2K says Dutch anti-gambling laws state that "games which include 'loot box' style mechanics violate gambling laws in the Netherlands if the in-game items they contain are transferable," so this allows 2K to continue to sell the packs for cash.
Belgian and Dutch players have had aspects of their games limited before for similar reasons, for example when they were blocked from opening certain crates in Counter-Strike: Global Offensive.
Both of 2K's statements make clear that the company disagrees that their microtransactions fall under the countries' laws: "We will be continuing conversations [with the respective organisations] in order to explain our view on how NBA 2K...already [complies] with local laws. If you agree, we recommend that you contact your local government representative to communicate your opinion."
It seems unlikely that many people will be so moved by the plight of the loot box as to contact their politicians, especially considering that it was one of the key complaints that players had with this particular entry in the franchise. In fact, they netted enough negative feedback that the publishers have already made adjustments like reducing all haircuts to be just 100 units of their straightforwardly-named "virtual currency." (Previously, these could cost up to 1500VC.)
It isn't clear what prompted these most recent changes almost a year after the latest game's release, whether they're in effect across all of NBA 2K's entries, or whether the same will apply to NBA 2K19, which is due to release on September 11th.