See Henry Cavill in costume as Geralt for Netflix's Witcher
Pose, pout, quaff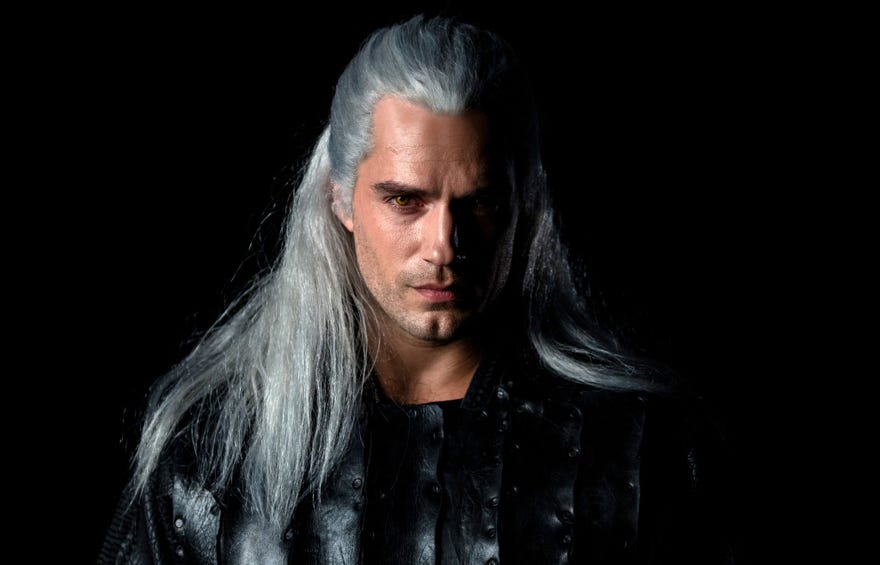 There are still many questions around Netflix's upcoming live-action adaptation of The Witcher--Will it be any good? Will Geralt be in that tub? Can I import my save into the telly? Is Geralt in the tub in every episode? Will he sack off quests to play Gwent down the pub? Does Geralt count as being in the tub in every episode if that's just in the opening credits?--but they answered one today. Netflix shared a teeny clip of Man From U.N.C.L.E. star Henry Cavill as Geralt Of Rivia in a costume & makeup test, and it answers one question. How does Cavill handle Geralt's quaff? Like he thinks potions turn you on real good.
Yeah, you like that sip, don't you.
The gnarled black leather look is a bit boring and sullen compared to his typical video game outfits but hey, this isn't based on CD Projekt Red's games. Netflix's eight-episode live-action series is based on the original short stories and novels by Andrzej Sapkowski, so it's another interpretation of the source material which CDPR built upon. An interpretation where Geralt is totes a goth in an iffy wig.
Hollywood Reporter have more details on the rest of the cast. Somehow Netflix passed over the obvious choice of Cher for Yennefer so I'm not sure what the point is, but I suppose I should reserve judgement.