Hitman Kills Full Release, Goes Fully-Episodic Instead
Full release found dead in an alley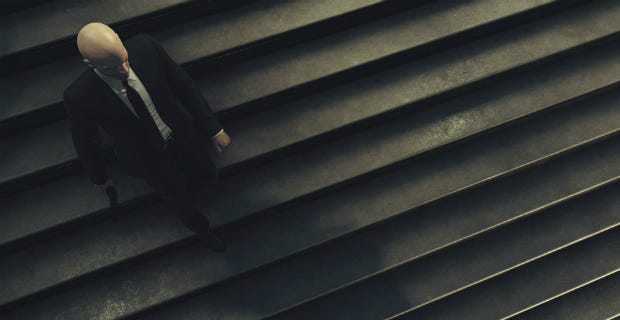 What is going on with Hitman [official site]? First the next outing of everyone's favorite bald assassin was pitched as a full-priced game, then some sort of full-priced/episodic hybrid, and now Square Enix announce that the new Hitman will be "fully episodic."
Time to put a big ol' asterisk next to that March 11 release date.
Hitman still technically releases on the same day, but at about one-third the size. Only two missions—the Prologue and one set in Paris—will make the March release. The other two that were planned for the initial release, set in Italy and Morocco, will now follow in April and May respectively.
Square promise to keep up that monthly release cycle through the end of 2016, though only three more settings are on the docket—Thailand, the US of A, and Japan.
The upshot is you now have a few different options when (if) you pull out your credit card. According to Square you can still buy the full game as a $60 'Full Experience' season pass, or purchase the initial Prologue/Paris set as the 'Intro Pack' for $15, then add the other missions separately for $10 each or $50 for the lot in the 'Upgrade Pack'.
It seems like Square have become particularly enamored with the episodic structure lately, given last year's Telltale-alike (Telltalike?) Life Is Strange and their recent announcement that the Final Fantasy VII remake would somehow be episodic. Whether it's a structure that works for big-budget games like Hitman, I'm not sure. It's certainly not the way I prefer to play games, but maybe some of you have a differing opinion?