New Minecraft Gubbins Includes Cake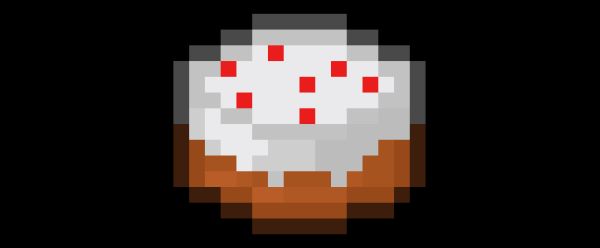 There's a hodgepodge of new Minecraft news released by Markus "Notch" Perrson today, including a potential release date. Which seems such an odd thing to say about a game I've been playing worryingly often for the last few months. I mean, sure, I could go to bed, or I could continue hollowing out underground caverns of their dirt and gravel in order to discover more ore that I will only ever use to make more tools to continue hollowing out underground caverns, endlessly wondering why I'm doing it but completely unable to stop. It's later this year. There's other things too, including cake.
There's a new update for the game coming this Thursday. It's not known what's going to be in it, but it seems quite likely it will include cake. Notch explains via Twitter:
"The recipe for cake is milk*3 + sugar*3 + wheat*3. Of course. (You will get the buckets for the milk back). For sugar, I kinda retconned the bamboo to be sugar canes.. I hope you're ok with that!"
Notch also explains the way he's managing his newly formed company (currently him and another guy), and how he's encouraging inventive new content to be added to the game. A rather nice policy that's been implemented is,
"50% of the development time in Minecraft towards adding fun new stuff."
There's also plans to make their buggy nightly builds available for people to download and play. Clearly these will not provide the same experience, but you'll see whatever happened that day.
The other project from the new team is due to be announced in around a month.