New Monkey Island 2 SE Images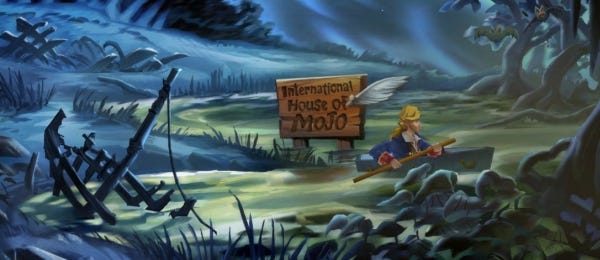 The Special Edition of Monkey Island 2 has produced a collection of new screenshots. They're the compare-and-contrast types, so you can see the original, then tut about some aspect of the new ones that aren't precisely as you want them, most likely involving someone's hair being a tiny bit wrong. Meanwhile no one complains about the controls being awful, and then gives it 100% because they remember enjoying the original when they were seven... Oh dear, I appear to be venting some frustrations in an inappropriate manner. Of course, we don't know about the controls for MI2: SE at this stage, and I super-hope they've been fixed. So, to the new pics. They look rather good. Have a peek below to see what once was, and what will be.
Click on the new images to see them full-size.