Ghibtastic! Ni No Kuni 2: Revenant Kingdom hitting PC
So pretty!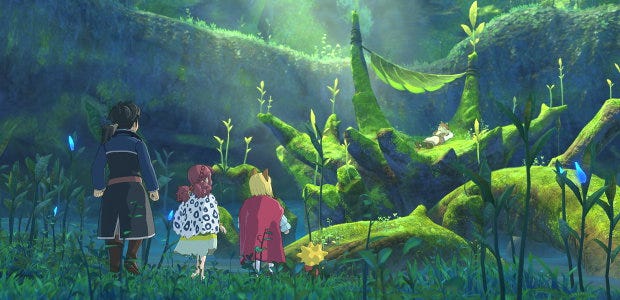 Ni No Kuni 2: Revenant Kingdom [official site], the sequel to Level-5's prettypretty fairytale RPG collaboration with animelords Studio Ghibli, will come to PC. Just like with Ace Combat 7, publishers Bandai Namco announced No No Kuni 2 for PlayStation in 2015 and have only today got around to inviting us in too. Don't mind if I do, Ian Bandai! I was always impressed (from a distance) by how much No No Kuni looked like a Ghibli anime, and this sequel is looking mighty pretty too. Have a gander in this recent trailer:
To explain more of what you're seeing there, here's the official pressblarb:
"In the world of Ni no Kuni, there is a kingdom called Ding Dong Dell, where cats, mice and humans used to live in harmony. After a coup, the cat folk and their King Evan were banished. Ni no Kuni II: Revenant Kingdom recounts the story of this deposed king in his journey to build his own kingdom and unite the whole world. With him are his faithful friends Roland, Tani and the beings known as Higgledies who come from the power of the heart, a power which is found within people, animals and elements such as fire and water. Only those with pure hearts can see them. The Higgledies will lend Evan their support throughout his journey, helping him in battles and letting him reach places he wouldn't otherwise be able to get to. Follow Evan in his quest, fight powerful monsters, face perilous dungeons and help him to become a King!"
Are the cats of Ding Dong Dell banished to the well? Please, someone fetch little Tommy Stout to save them and send that vile Johnny Flynn to bed without any supper.
Ni No Kuni 2: Revenant Kingdom is due out later in 2017. Studio Ghibli (y'know, the gang behind My Neighbor Totoro, Princess Mononoke, Spirited Away, When Marnie Was There, and so many other lovelies) aren't directly involved with this sequel, though former Ghibli animator Yoshiyuki Momose and frequent Ghibli movie composer Joe Hisaishi are onboard.