No End In Sight: Endless Legend Free Expansion
The continuing legend of Endless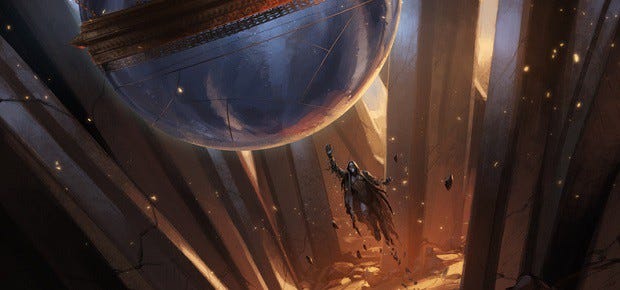 Amplitude are having a very good year. The studio's debut release, Endless Space, was a good 4X game but the follow-up, Endless Legend, is a great 4X game. I'm fairly sure there hasn't been a better release in the genre this year. Along with that, there's Dungeon of the Endless, a smart cocktail that contains a dash of roguelike, a splash of tower defence and several fingers of cunning twists.
Endless Legend, as you might expect given the name, isn't quite done yet. A second free add-on has just been announced. It's called Visions of the Unseen and the first details are below.
The expansion is out next week but its full contents are yet to be revealed. What we do know is that there will be ten new side quests and that quest weapons have been overhauled, with funky special effects. From what I can gather, this means that your magical doohickeys will now have colourful lightning crackling around them, making them easier to identify from a distance and allowing you to adopt rad poses while conquering the world.
One of the great strengths of Endless Legend is the intertwining of lore and strategy. Side quests aren't simply distractions - they're key to an understanding of the world and the strategies needed to survive. In that sense (and others), Endless Legend is the antidote to many of the misgivings Alec and I shared when we discussed Beyond Earth.
As well as expanding Endless Legend, Amplitude are releasing an update for Endless Space and there should be more information about what exactly that entails at the dev blog later today.