Slow Year: No New Need For Speed Until 2015
Guess they didn't need it so much after all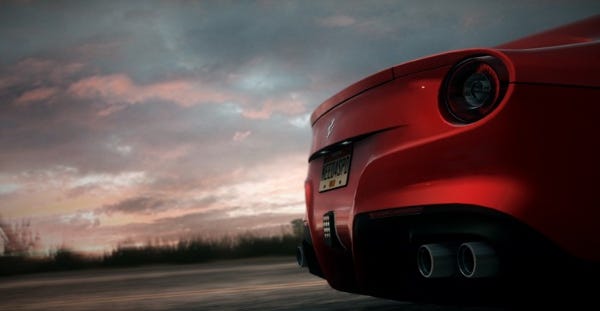 Need For Speed has been following the same blueprint - aka, Not Quite Burnout Paradise 2 - for a couple installments now, but EA's decided to keep the franchise from going full Callssassin's Dutycreed. At least, for now. While Need For Speed Rivals didn't crash and burn by any means, EA and the former Criterion folks at Ghost Games have decided to take an extra year with the hope of producing something "dramatically different." I hope it's Need For Speed 2142 and also we can talk to the cars.
Executive producer and Ghost Games GM Marcus Nilsson explained in an open letter:
"Everyone here at Ghost Games in Gothenburg feels passionate about the Need for Speed franchise and Rivals was just the first step for us. We exist to make games that are constantly improving… games that push the boundaries of technology and innovation. Most importantly, we exist to make games that excite our fans."

"We are already deep in development on our next game and want to make this promise to you: we will listen to you. We're going to give you the game you've been asking for. It will be the game you deserve, but to do that will take us some time. We've made the decision to not release a Need for Speed in 2014, so we can work towards a highly innovative Need for Speed in 2015. An experience built on a foundation we know you'll greatly look forward to."
I have no idea what they'll come up with, but it's an admirable goal. Much as I adore Ghost Games' Burnout lineage, it does feel like its time for a change.
But how? What do people look for when they buy a Need For Speed game these days, and what ground hasn't the racing genre already covered? The notion of driving through incredibly precise replicas of real-world locations is pretty exciting, but games like The Club Crew already have that covered. So maybe something really fantastical and weird, ala San Francisco 2049? I really doubt EA would risk scaring off its less, er, fantastically inclined players for that, though.
What do you want to see Need For Speed - or even the racing genre - do that it hasn't done yet?