Not Only, But Also: Source SDK To Be Free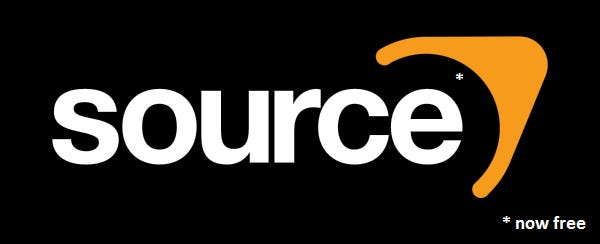 Here's something: since the release of Valve's free Source-based co-op shooter Alien Swarm which took us all by surprise last year, hippies and socialists have been able to get their hands on a Source-based game without paying a thing, which in turn lets them play those lovely Source mods for free as well. Well, we've just received word from Valve's Robin Walker that due to the recent release of a free Team Fortress 2, the Source SDK will soon become free to use in its entirety, for everyone.

The Source Software Development Kit, for those of you who've never clicked the Tools tab in Steam, contains everything you'd need to make a mod, except for personal ambition. It has everything from the infamous Valve Hammer Editor to Face Posers and Model Viewers. At the moment, to gain access to the Source SDK you have to purchase a Source based game such as Half Life 2, or as the official website states, Team Fortress 2. Which is of course now free.
News came via this Reddit thread detailing the exploits of an enterprising young man going by the name of Riley, who just happens to be the playtest leader of esteemed Source mods Zombie Panic Source and No More Room In Hell. They asked Team Fortress 2 developer Robin Walker if buying an item in the TF2 Mann Co. Store would give access to the Source SDK, Walker had this to say:
Yep. That said, your email has triggered a process here that made us re-examine that, and we're going to just go ahead and make the Source SDK freely available. Thanks for making us better!
We emailed Walker for further confirmation, and he went on to explain:
We are in the process of getting it all done. It's a bit messy because we have multiple versions of the SDK, and there's some dependencies we need to shake out. But yes, the gist of it is that we're just going to go ahead and make the Source SDK freely available.
Isn't that nice. Makes me wonder if everything Valve makes from now on will be free OF COURSE THEY WON'T DON'T BE SILLY. We'll probably be seeing an official announcement soon (and an update to that official page), but in the meantime you might want to brush up on your Hammer skills by having a look at the official SDK Documentation.
What are your favourite Source mods, readers?